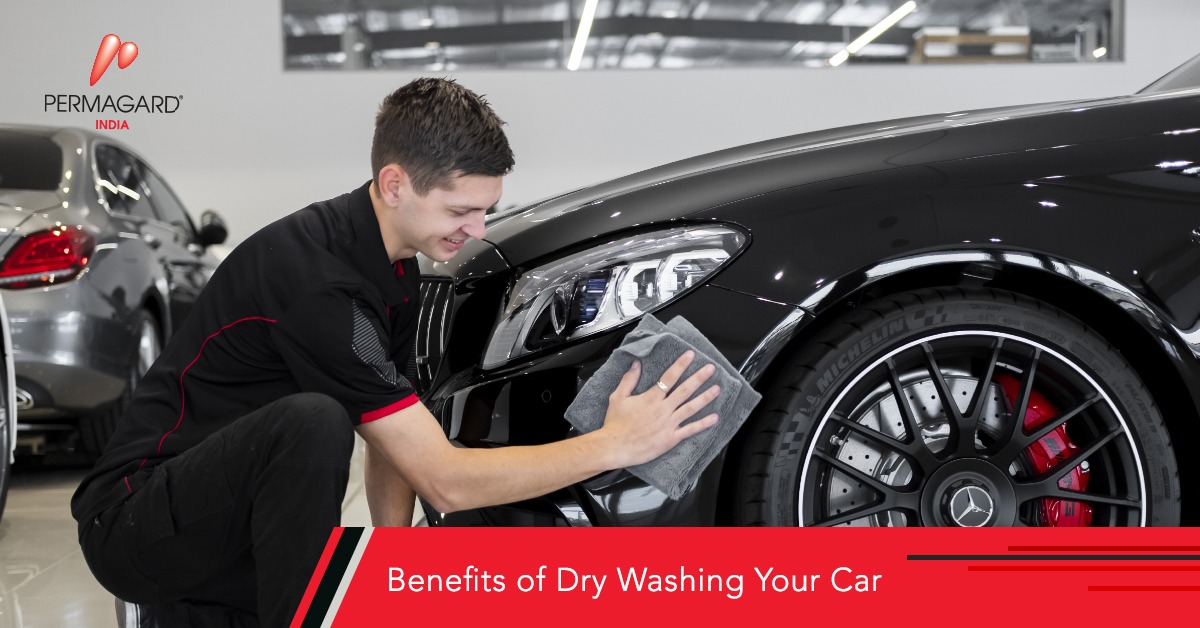 Dry-washing is a relatively new technique where you clean your car without using buckets of water. The release of rinse-free car wash products has resulted in dry washing become popular among car owners. The prime item you need for this is a car cleaning cloth. But not just any cloth will do. You need a microfiber cloth that removes dirt and grime without harming the surface of your car.
Before we move on to the benefits of dry washing your car, let's take a look at the process.
Directly applying wash-free car cleaning products is not recommended. You need to first get rid of the dirt and grit (tiny stones or particles) that stick to the surface.
Don't use any kitchen towel for this. Make sure that you use a microfiber cloth for this purpose. Why? Because the microfiber cloth, especially the one by Permagard, has been designed to trap dirt, grime, and other particles without causing marks or scratches on the car.
Permagard's microfiber cloth is super absorbent and can absorb up to 8 times its own weight. Also, the microfiber cloth doesn't have edges that might scratch the car's surface when you are using it. The edgeless design makes it easy and safe to use.
After wiping, apply the dry washing product on the car. Kick off from the top and work your way downwards. Use Permagard's Microfiber Car Cloth to wipe so that it doesn't leave any residue of the product on the car's surface.
It will ensure that the car's exterior is shiny and glossy without any remains of the dry washing product or dirt. But remember that you will need to use two different microfiber cloths to clean the car.
Though Permagard's microfiber cloth can absorb a lot of dirt and grime, you will get better results if you have two separate cloths for the first and second wipes.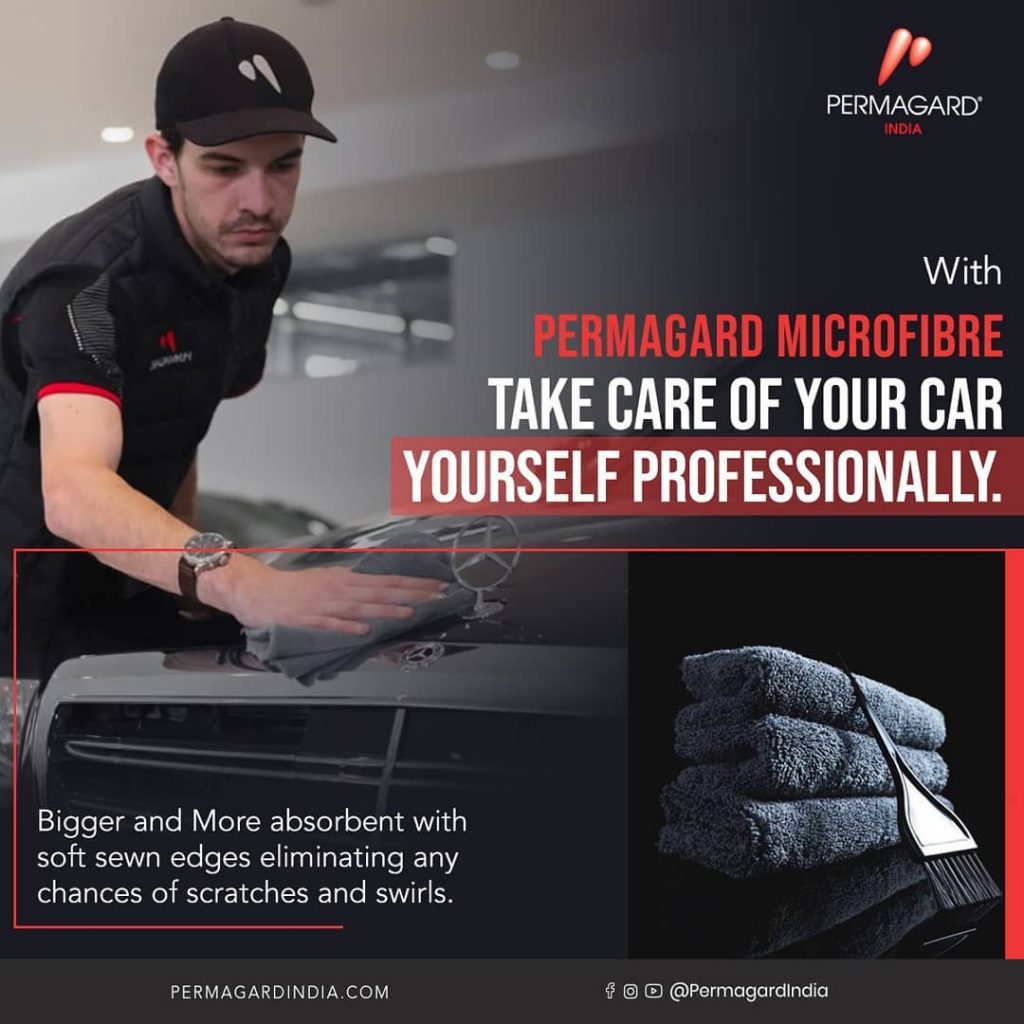 Clean the windshield, mirrors, windows, and headlights using a glass cleaning spray and the microfiber cloth. Wipe only in one direction to get the best results. Whether it is glass or the car's paint, wiping in a single direction will enhance the shine.
Benefits of Dry Washing
Dry-washing became famous because of the various advantages it offers. The following are some of those-
It is not always feasible to wash the car using loads of water. You may not have enough space at home for it. Or you may not want to take the car to the service center for every wash. You don't need to haul buckets of water or drag a water hose. Not just that, you won't find any water marks or smudges on the car after the wash.
You just have to wipe the car twice or at most thrice in this method, don't need to keep dunking the sponge in a bucket of water. You don't need to start again because the soap water got splashed on the surface you just cleaned. There is no need to open a mini service center at home and lay out all the items required to wash the car. If you are in haste, you can simply take the microfiber cloth and wipe it over the car's surface yourself.
Also Read : How to Get Bacteria Free Surface Using a Microfiber Cleaning Cloth
People across the globe are becoming conscious of the environment and are finding ways to reduce water wastage. Dry-washing your car eliminates the need for water, doesn't it? You are doing your bit to protect the environment by cutting down the number of times you wash your car with water. An occasional water wash is, of course, essential and recommended too.
Can Clean the Car Anywhere, Anytime
What if you are going on an extended road trip? Do you want to drive a dirty-looking car through the towns and cities? Paying for a car wash at every place you stop will dent your budget big time. The best alternative is to carry the Best Microfiber Cloth for Car by Permagard and dry car washing product with you. You can easily clean your car yourself and not spend an extra penny on it.
[slick-carousel-slider category="134″]
What if the microfiber cloth gets dirty? You can use it many times before you will need to wash it. Permagard's microfiber cloth is long-lasting, durable, and reliable. You just need to wash it in the machine (without adding any detergent/ chemicals), and the microfiber cloth is ready to be used again.
Conclusion
Forget watermarks, avoid scratches, and protect the car's paint by switching over to dry car washing once a week. You can take care of your car more often when there is less work involved, isn't it? It is also a nice way to save water and money without compromising on cleanliness.