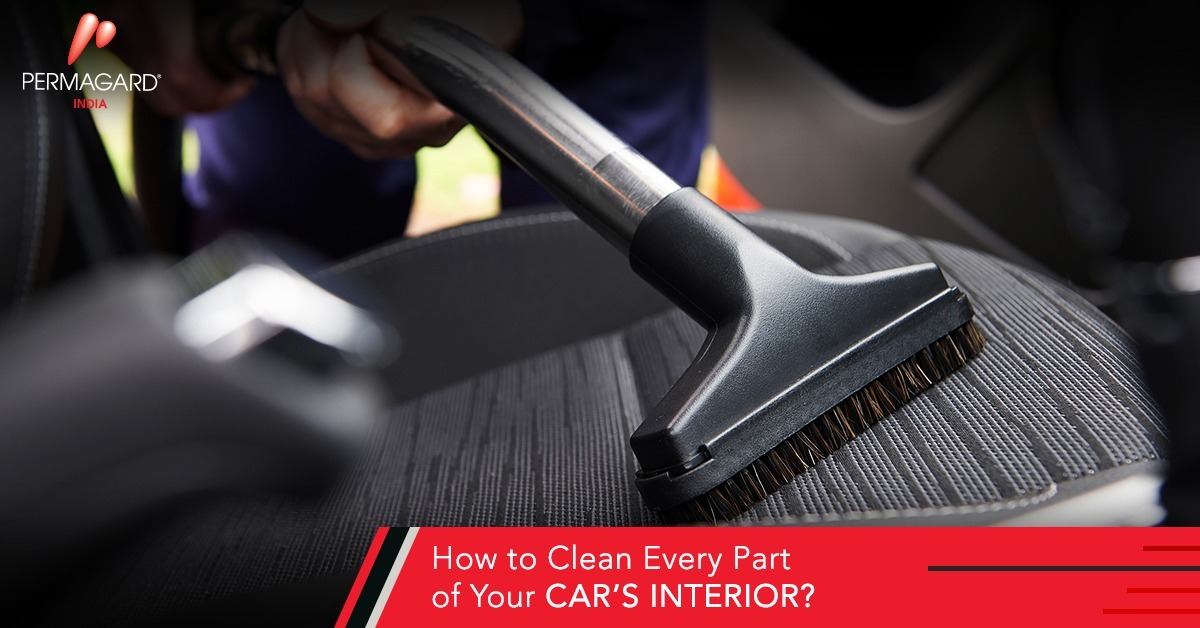 A car not only needs to shine from outside but also from inside. The interior of your car plays a very significant role in increasing its efficiency. People sometimes tend to ignore the fact that they need to have interior detailing to keep it fresh and clean. A person's car is considered to be their second home and it should have proper protection from inside as well as from outside.
One can have car interior protection treatments such as interior upholstery protection to keep it good as new. Permagard's interior protection technology is considered to be the best car interior protection as it keeps your seats fresh and clean for a long time.
The technology protects the leather seats and interior details. Permagard has highly efficient leather seat protectors as to keep is good as new which is also considered to be the best car seat protector in India.
Car cleaning tools and tips
You can clean the interior of your car by yourself by indulging a few easy tools and tips listed below.
Cleaning agents play a very vital role in cleaning your car's interior. A wrong cleaning agent can result in damage to the interior upholstery protection of the seats as well as the sine of the other materials. Some agents can also lead to colour fade of the surface and carpets. You must use agents which have low pH levels.
Brushes and applicators come in different shapes and sizes which are very important for cleaning the dirt and dust from the air vents as well as unreachable corners. The type of brush depends upon the cleaning surface; you can use brushes as well as sponge or rags for cleaning interior surfaces. The cleansing agents also play a very crucial role in choosing the applicator, so you must see the instructions on the label before choosing any applicator.
The interior cleaning requires large collection towels and micro-fibres to hand clean the surfaces such as seats, carpeting and dashboard. The materials you chose are highly responsible for keeping your car good as new because if you chose rough cloths it can damage the shine of the surface. Also, make sure the cloths which you take are chemical free as they can damage the shine of your car's interior and upholstery protection.
Vacuum cleaners are specially customized for car interior detailing are easily available in the market. The vacuum cleaners which have extended hose and handheld attachments are ideal for cleaning carpets and not reachable spaces inside the car. Some tools like steam cleaning machine can serve to be a very helpful tool in auto interior detailing.
The tools can help you clean your car on your own also you won't be facing any issues related to bad odours or unhygienic surfaces inside your car. Also, when you are using the car cleansing agents make sure that they are meant for your car and do not do any harm to the car's interior protection coating or the leather seats. You must try the agents on any hidden area or patch as to check that the agent doesn't stain the car's interior.
The car's interior majorly gets dirty due to few basic unhygienic habits. One can avoid the dirt and damage, by following habits
Cleaning the car's trash bin on a regular basis. Trash is considered the biggest mess maker and is a mysterious odour generator.
Avoid sticky things to be accumulated such as dirt and liquids can accumulate in the cupholder. You can use silicon cup liners for preventing sticky situations.
Dust your interior regularly. Dusting takes only a few minutes from your schedule but it can be very helpful in keeping your interior clean.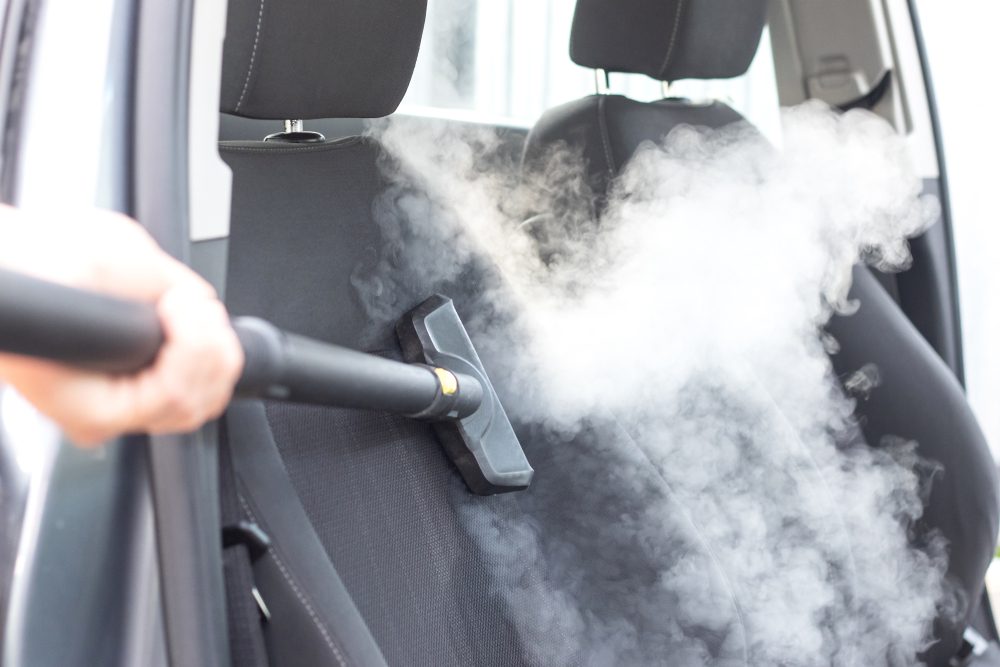 The car's interior is divided into categories while cleaning if you follow the correct way you can ensure that you can clean your car as nicely as any professional.
Carpets and floor mats are the first places that can get dirty. You need to remove all the junk first such as paper, food wrappers or any other objects that have been accumulated. After that take out the mats and shake them vigorously as to remove the dust and dirt, if the mats do not get cleaned enough you can clean it with a brush, vacuum cleaner or by water hose with a strong jet of water.
The seats of a car are the major interior components that can have the upholstery made of leather, vinyl or cloth. These require cleaning carefully as some cleaning agents can damage the protection. You must vacuum the corners and edges of the seat and clean the surface with a suitable cleaning agent.
While we drive, the front panel stays constant in our sight, the front panel consists of dashboard, air vents and switches which need proper precautions while cleaning. If you have the correct tools to clean the front panel it might not be a very difficult task to do. You just need soft, long bristled brush to clean the air vents efficiently, compressed air cans can prove to be very helpful in cleaning the small vents and surfaces of the front panel.
Odour inside your car can be caused by several elements so you must make sure that you eliminate all the trash and things that can cause bad odour. Smoking and pets can also generate bad odour so you should take proper measures to avoid the smell caused by these factors. Although, you can use some charcoal pieces to eliminate the car odour without using any car deodorizers.
People ignore to clean their car's interior regularly but if you have your car interior protected with Permagard's interior upholstery protection you just need to clean it from month to month as it doesn't accumulate dirt.
Car interior cleaning takes a very long time when it has not been cleaned for a very long time so, you must make sure that when you give your car an exterior auto detailing you don't miss the interior car detailing.
If you are protecting your car's leather seats with the help of Permagard's technology, then you can be tension free of your seats being damaged by liquid or any other damaging agent.
Copyright All rights reserved. No parts of the content of this website may be reproduced or distributed in public, without the prior written permission of the publisher. All images are copyright to their respective owners and are protected under international copyright laws.