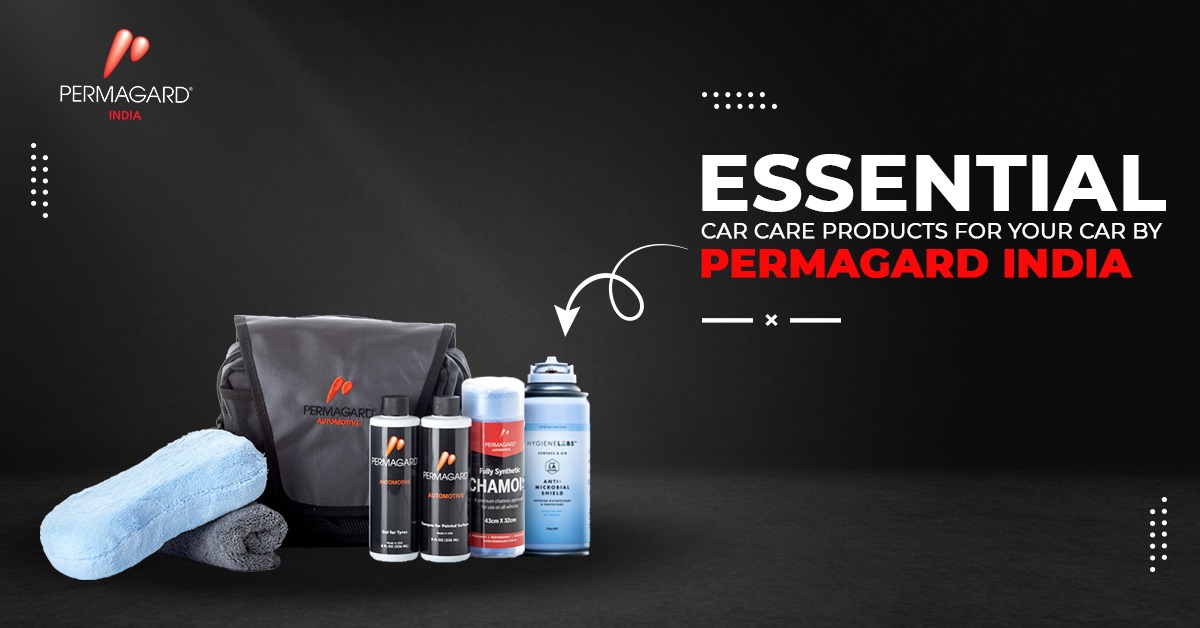 Want your car to stay shining and brand new even after years of usage? Hate those scratch marks and chips that ruin the beauty of your vehicle? Try preventing them by offering your vehicle complete protection with Permagard's premium car care products.
Permagard offers various solutions meant to keep your vehicle protected from dust, pollution, and microbial agents. Our protective products ensure that your vehicle stays shining even after years of use.
And while all our products work their magic equally well, there are some essentials you cannot skip out on if you want your car to maintain its showroom quality luster. Read on to find out what they are.
Anti-Microbial Shield
As the pandemic progresses, cleaning your car by just getting rid of the dirt and dust isn't enough anymore. You need it free of germs too. Unfortunately, your car is a great breeding ground for bacteria and viruses.
And every time you turn on the air-conditioner in it, these pathogens spread everywhere inside the car. But with the Permagard antimicrobial shield, you can stop worrying about your car being unhygienic.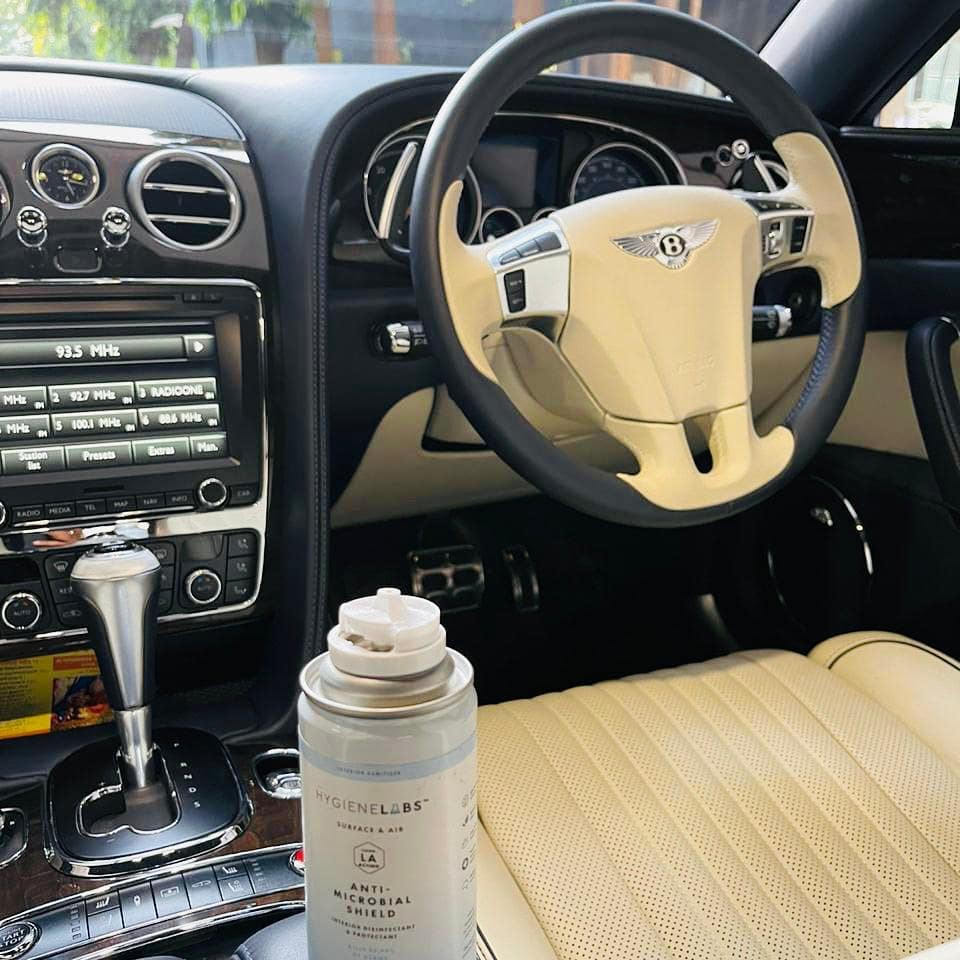 Here are some of the main features of the Permagard Antimicrobial shield that make it the best choice for your car.
The Permagard antimicrobial shield acts as a disinfectant. It bonds with your car's surfaces and not only kills the viruses and bacteria present on them, but also prevents their future growth.
It is safe and non-toxic that uses lysis to attack pathogens and kill them instantly.
With it, you can say goodbye to 99.999% of harmful germs in your car within seconds.
So to make sure you and your loved ones stay healthy, buy it right away!
Permagard Shampoo
Protecting your car's paint from chemicals and bacteria is definitely important. Moreover, people who do not park their cars in a garage have to face the adversities of regular mud and dust that sticks to the surface. And these days, it is hard to find washing products that clean your car effectively without damaging the paint and are environmentally friendly as well.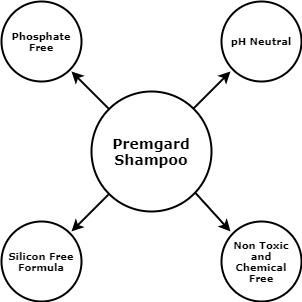 But you do not need to worry, because Permagard offers a range of car cleaning products. One of these products is the Permagard shampoo, which is a non-toxic and pH neutral product. Some of its features are :
It is pH neutral, and hence you can wash your car in the open.
It is non-toxic and chemical-free, and hence does not affect the paint or the paint protector of the car.
It is phosphate-free and is gentle to the skin and the environment.
It also has a Silicon-free formula.
If you reach out to Permagard's website, you might be lucky enough to grab the product under sale right now.
Permagard Edgeless Microfiber Cobra Towel
If you are a car owner, you'll probably know that any ordinary cloth is not suitable for wiping its surface as it scratches the paint and its surface. Always use a microfiber cloth for this purpose. Among Permagard's premium car care products, is the Edgeless Microfiber Cobra Towel, which serves the purpose just right.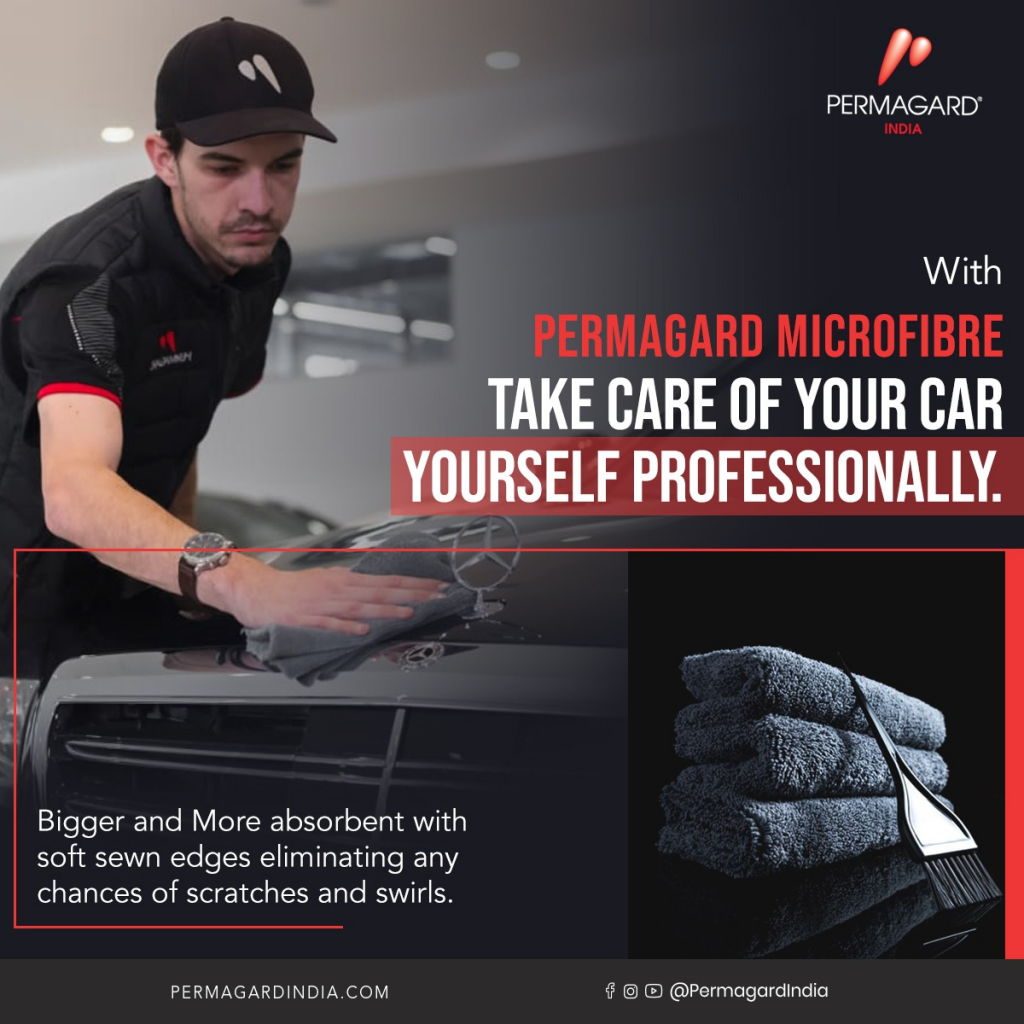 This can be used with other car cleansing products like shampoo or just to wipe the surface of the car dry. Some of the key features of the microfiber cloth are:
It is softly sewn and does not affect or scratch the paint surface of the car.
It does not leave behind pieces of lint upon cleaning.
It is absorbent and will wipe your car clean with its immense capacity to hold water. The water holding capacity is 8 times its own weight!
It is a reusable product and can be easily washed without using any extra detergents or chemicals.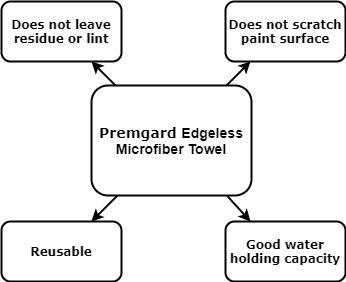 DIY Car Care Kit
This is a combo product offered by Permagard in their range of premium car care products, which include several car cleansing products  (edgeless microfiber cobra towel, one Permagard shampoo, one gel for tyres, a synthetic chamois, and a microfiber sponge).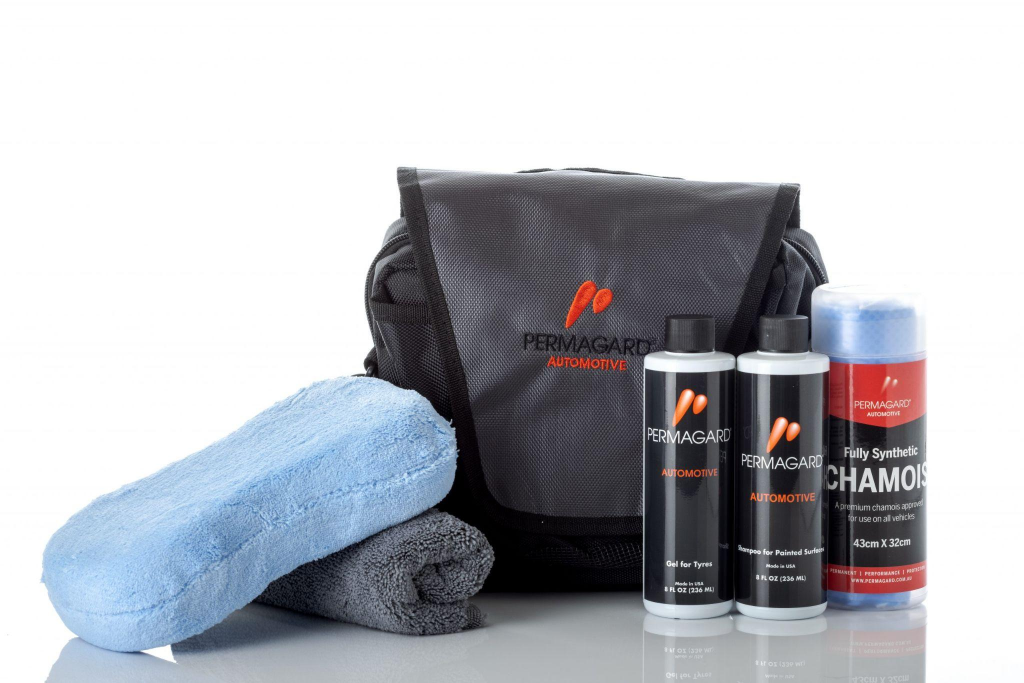 This combo includes all products that you would require for your car care. It includes products that have been mentioned above along with some other products like :
Tyre Gel
This is a tyre coating that helps with the condition and life of the tyres. Some of its key features are :
Silicone-free formula
Long-lasting drying effect and water repellent
It is UV resistant
Microfiber Sponge
Like the microfiber cloth, this is a microfiber sponge with better absorbing properties than a regular sponge. Some of its other features include :
Edgeless design
Better absorbing properties
Benefits of a microfiber cloth with more absorbing power
Can easily clean corners
Synthetic Waffle Chamois
This is the best product to easily dry your car due to its drying properties. Other features include :
Better water picking properties
Reduces scratching
Gives lint-free results
Comes with a case
Conclusion
For any car owner, these premium car care products by Permagard are a true blessing. So visit our website and shop for them right away!