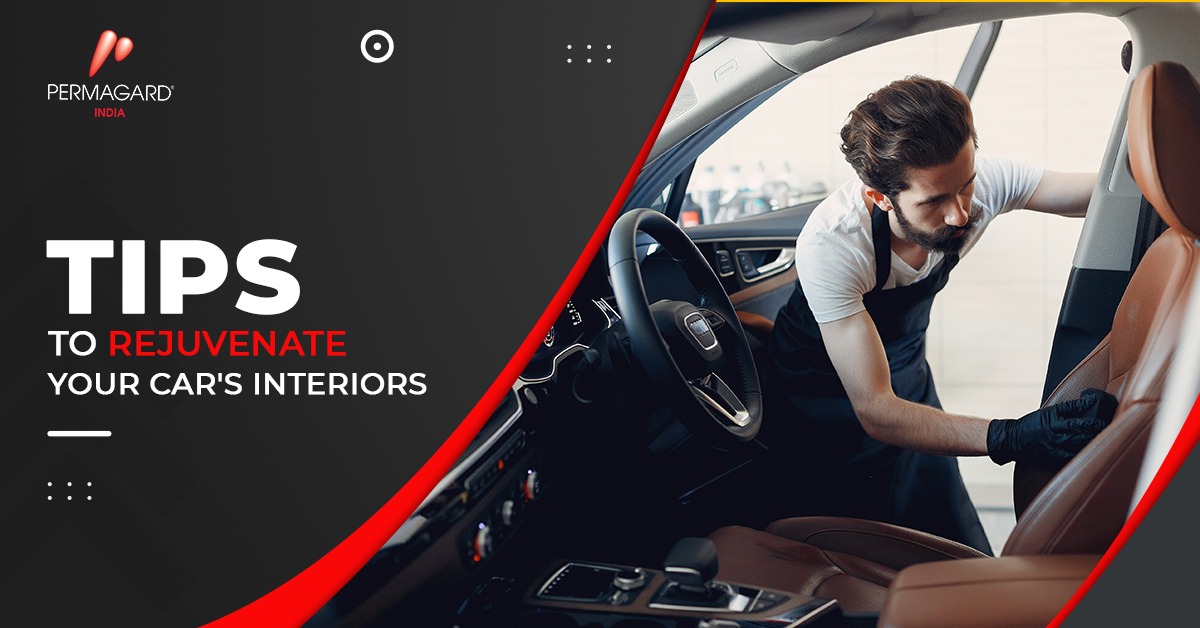 Want to opt for car rejuvenation after this long pandemic? Tired of the smell in your car? We will guide you with 6 awesome tips on how to wipe the shabby off your car's interior, whether you are trying to sell it or just want to freshen up your daily driving after a long lockdown.
 It's not difficult or expensive, and you'll be surprised at how new your car's interior looks. However, no classic car restoration job would be complete without a full interior restoration. The sun's UV rays and the car's age take their toll on the dashboard, stitching, headliner, and carpets, making this a difficult job in itself.
Matching the original interior colours and materials, as well as repairing vacuum systems, circuits, wiring, and buttons for power accessories, is a great task. It also benefits in making a good social impression, such as when going on dates or driving to a job interview.
Did you know you must clean and rejuvenate your car's interior once a month to keep it fresh and presentable? Most people do not look after their car's interior and that's why we have come up with some easy and useful tips.
To that end, we have put together a list of useful tips for completing a high-quality car restoration and interior rejuvenation
Handy tips for car rejuvenation
1. Start with trash cleaning:
You have to pick up all of the huge pieces of trash that the vacuum cleaner would not pick up in a plastic grocery bag. Then remove the junk between the front seats, the empty fries bag from the back seats, and the water bottle underneath the driver's seat.
To ensure that you do not miss anything, move the seats forward, search below, and pull out the floor mats. Unfortunately, your car has become the breeding ground for germs due to all this trash. Worry not, with Permagard's anti-microbial shield, which will kill 99.99% of germs within seconds.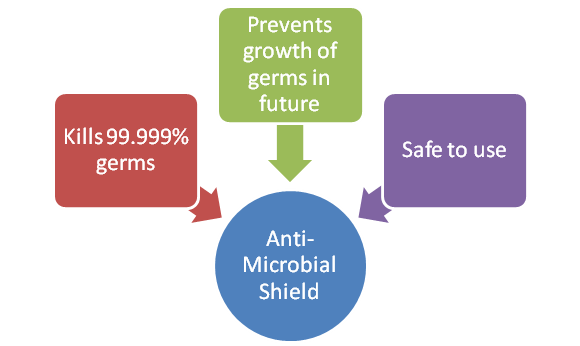 Do you know if your car is not disinfected properly, it can spread Covid-19? In the surge of the pandemic, you can use Parmagard's anti-microbial shield as it acts as a disinfectant and prevents the growth of viruses and bacteria.
2. Then comes carpet cleaning:
The best place to start is on the floor. It can take a long time and a lot of effort to get it back in shape, so do it first before moving on to other aspects of the interior. The next step is to replace the carpet after you have taken care of the floor. But first, we propose putting in under-carpet cushioning, which will help lessen noise and heat in the cabin.
Then install the new carpet, trimming it carefully and precisely to suit the car's floor properly. For ground-in dust, you can use a fabric cleaning or stain remover; then, place them in the washing machine in most situations.
3. Next comes vacuuming car seats:
Here come vacuuming car seats. For that, you can wipe any fabric or leather areas of your seats with a Permagard Edgeless Microfiber cloth which is soft sewn, easily reusable, and the fun part does not leave scratches on the paint surface, perfect for car interior protection.
To avoid damaging the material, be gentle. If dirt is buried in the vinyl, use a towel to clean. It can reach deep into the texture of the leather surface and remove any dirt that has become trapped.
4. Continue with cleaning windows and vents:
Is there dust between the AC vents? Don't worry, we have tips for this too. Any dirt or dust will be vacuumed up rather than resting elsewhere in the car if you hold the vacuum hose against the vent. Do your car's windows reflect the scenes of a bug massacre? Is there dirt, trash, squirrel faeces, and ash from a nearby forest fire plastered on them? Can you see through them to find your way down the road? No, I guess!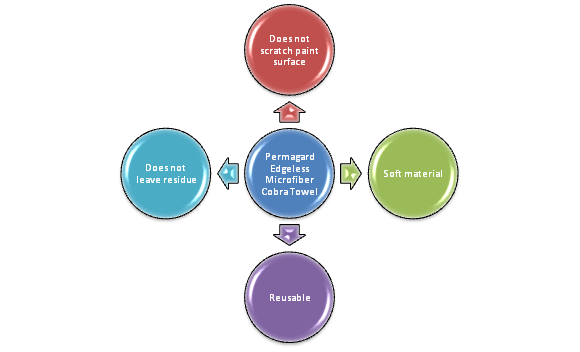 Dirty windows are not only unattractive, but they can also be unsafe. It's true that seeing the road ahead, to the side, and behind you is vital to your safety. Caked or dusty glass can also damage the cooling and heating of your car's interior.
For it, you have to soak Permagard's microfiber cloth with water and car window soap to clean the windows down until no dirt or particles are visible. Then by rinsing them with fresh water, you can use a second microfiber towel to pat dry.
5. Then remove all those stinky stains:
Permagard's microfiber towel would serve for removing stinky stains from your car. Some people buy wet wipes designed for a car's interior, which also work well. Remove anything that may have been left on the dash, especially tiny items that may have wrapped against the windshield.
After you have wiped clean all the dust, condition, and polished the hard plastic on your dashboard, seats, and cup holders with olive oil. You can use the microfiber towel to apply a drop to the surface and gently rub it in small circles.
6. Lastly, remove pet hairs:
Pets are considered family members, and many of us would never leave the house without our four-legged buddies. However, there is one significant disadvantage to carrying your dog anywhere: pet hair. They degrade the appearance and feel of your car's interior, as well as leaving an unpleasant doggy odour behind.
Read Also : How to Clean Your Car's Interior
If you have a vacuum cleaner that you can use in your vehicle, that is the best option. Try this for a creative way to remove pet hair from your car.
Take a pair of rubber gloves from beneath the sink, soak them with a little water, and run them over the carpet. The hairs should stick to the gloves and leave the carpets looking cleaner. Hooray, your job is done.
Conclusion
Although classic car rejuvenation can be a stressful, time-consuming, and pricey task, it is an essential step in maintaining the car's overall character. We have the perfect combo for your job, Parmagard's premium DIY car care kit, which will work like magic and includes all products that you would require.
When doing a DIY project like this, the most important thing to remember is that there's no need to rush and for that. Instead, take your time and finish each task at a speed that is comfortable for you and does not place a significant burden on your household budget while using original parts and materials that as near as possible replicate the car's original interior look and feel.
Have you ever rejuvenated the interiors of a classic car or considered doing so in the future? Let us know what you think in the comments section.