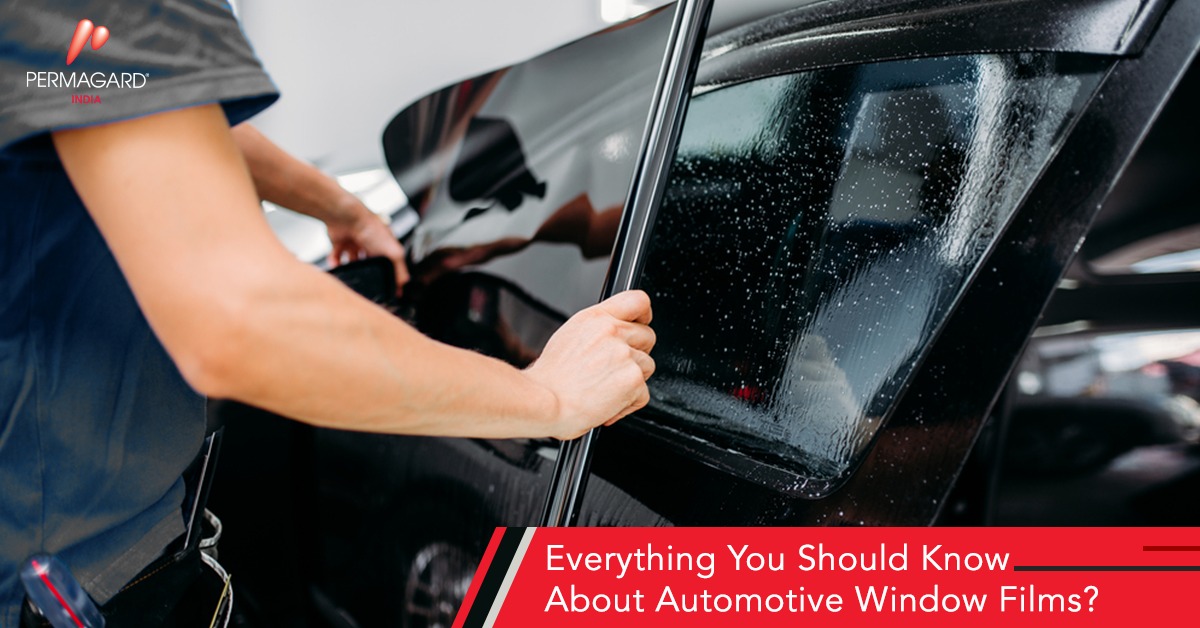 You and your car will probably ride for many miles together. Thus, you need something that is undeniably comfortable for yourself. How about tinted windows? After all, if you regularly tune-up your engine, then your windows shouldn't stay behind. We feel a window tint or film is an appropriate enhancement that provides long-term functional benefits.

What if we told you that the films have several safety features? Yes, you heard that right. Beyond making it tougher for thieves to have a peek, the tints make a world of difference. Keep reading to know more about them.
What Are Automotive Window Films?
Automotive window films are super thin laminate films that you can install on the exterior or interior of window glass surfaces. These films have reflective coatings that filter the sunlight. Hence, you are saved from getting roasted like a chicken on sunny days. Besides, in the event of a road collision, tints help in holding the glass together.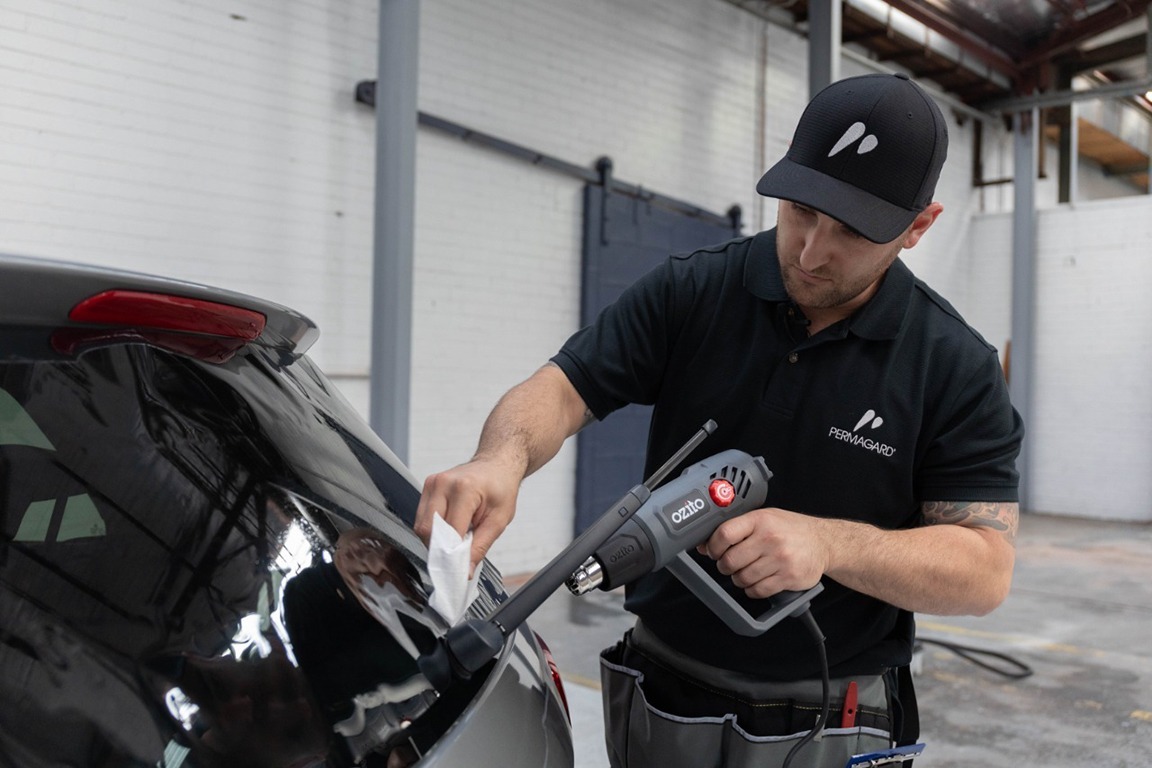 The main component that makes up the automotive window film is polyester. The films are synthesized using the base of polymer and several other ingredients; thus, making the tints more impenetrable by heat or UV rays.
Did you know: One of the prime reasons polyester is used for making window films is because it can be made into supremely flexible thin pieces. They may shrink overtime, but the tints do not warp easily. Also, polymer stays clear without internal imperfections. However, it becomes challenging for anyone to see through it.
Whether it is increased comfort you are looking for, blocking out the sunlight, or getting customized darkness levels, tints do it all. You can apply them easily and yet make your car look like a million bucks.
We recommend tinting your back and side windows for increased privacy and to limit the damage or discomfort caused by the sun.
Did you know: Just a single window tint layer keeps your gear and belongings inside hidden from prying eyes? Smart we say!
Different Types of Window Tints
Your auto window tinting needs will vary depending on different factors. For instance, if you live in a hot climate zone, tinting can protect against the harsh rays. Here are some basic types of window tints that you must know about.
Ceramic Tint
A high-quality window tint, the ceramic particles in ceramic tints possess non-conductive properties. This tinting type is relatively new and expensive, yet delivers performance like no other.
What's best: You can easily block 50 percent of the solar heat without obstructing visibility. Ceramic tints are an efficient and effective alternative to metallic tinting as they do not obscure signals.
Benefits:
Blocks the UV rays effectively (99 percent UV rays), thus protecting the vehicle's interiors.
Increases resistance against shatter.
Stronger resistance against glare and fading.
Crystalline Tint
Are you someone who would love to tint without making the windows dark? We recommend using a crystalline tint. Why? It will keep the solar heat at bay alongside the ultraviolet radiations.
What's best: Your car will appear as is, without any dark windows. That means, you can fool everyone into thinking that there is no film at all.
Carbon Tint
If you like all things matter, then a carbon tint can be perfect for your car windows. The carbon content in the film blocks more than forty percent of IR radiations that cause the interiors to heat up.
What's best: Carbon films prevent upholstery fading and keep the interiors of your vehicle cool as a cucumber. They save energy by reducing the need to heat during winters or cool during summers. It does not fade and is durable.
Hybrid Tint
The hybrid tint is dyed and has metallic particles. They provide maximum positive effects, diminishing the negatives. The most commonly used combo is grey dye and titanium.
What's best: The combination of dye and metallic particles makes the hybrid tint decently bright and not too dark. It is not too mirror-like or reflective. The film blocks a good percentage of UV rays and heat, besides providing a great deal of privacy.
Metalized Tint
Metalized tints are quite similar to dyed tints. They filter out heat by shining back. These films make use of invisible metallic particles that block the sunlight.
What's best: The embedded metallic particles in the film add to the strength of the window. It is high-shine and has greater scratch resistance.
Benefits:
Effective reduction in glare.
Efficient blocking of UV rays.
Highly effective in blocking the heat out.
Significantly higher shatter resistance.
Dyed Tints
One of the most inexpensive and budgeted tints has to be a dyed tint. This film can block sunlight as it is made using multiple dye layers. The dye prevents the entry of heat and absorbs solar light.
What's best: With an opaque appearance, this film is a great choice for enhancing privacy.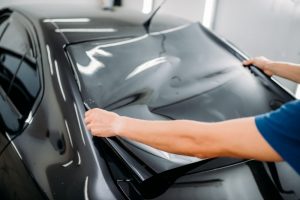 Tips for Choosing a Window Tint
You have to accept that a window tint is both functional and fashionable. It provides integrity and strength to your windows. However, the market is flooded with multiple options that can make your mind go into a tizzy. But then, what are we here for? Of course, to put an end to your confusion and help you pick the ONE. So, let us begin.
Your Location
Before you go ahead and make a call to your tint installer, consider the area you live in. If you live in a hot zone, consider a car tint that provides protection against infra-red rays. If you are a resident of a cold region, then go for a tint that blocks UV rays.
Pro tip: During the humid months, your vehicle can turn into a baking oven. A parked vehicle can end up warming up to 70 degrees. Go for PermaGard automotive films that will be your car's shield against robust ultraviolet rays with its heat-deflective technology.
Does the Car have Privacy Glass?
If you have a new SUV or truck or car, the front and rear windows may have privacy glass. That can be slightly deceiving. But remember that a pre-installed privacy glass may have a darker tint but will not have the benefits of blocking IR or UV. Hence, we recommend getting a window tint with protective traits.
Learn Lingos
If we ask you what VLT is, will you be able to answer? No! That is because you are still not familiar with the abbreviations associated with car window films. Thus, we insist on knowing them first hand before you purchase. Let us clarify a few of them for you.
VLR is visible light reflectance. This one helps to reduce the glare. The higher the VLR of your tint, the more trouble-free it is to view during conditions of highlight.
VLT is visible light transmittance. A darker window film produces lower levels of VLT. Thus, VLT determines tint percentage of tint darkness.
Research Tint Laws in Your State
Like most regulations and automotive laws, there are specific window tint rules unique to each region. Learn the laws of that state where your car is registered.
Comprehend Your Options
Once you have understood the lingo and learned about the specific laws, it is time for you to pick your window film. Choose the one that gives you the best bang for your buck from the types we have mentioned above.
Read Also : Common Car Detailing Mistakes Most People Do
Why Automotive Window Tints?
Wondering why we need automotive window tints? Here is why.
They make you see safely and clearly by reducing glare.
They block the harmful ultraviolet rays.
They help you stay cool by bringing down the heat.
The tints increase privacy.
A window tint enhances your vehicle's appearance and comfort.
Permagard Automotive Window Films- Your Ultimate Choice?
Permagard automotive window film are simply the best. We are not bragging when we say that our films promise you the most premium experience. That is because our non-metalized, advanced, color-balanced films are made using fourth-generation polyester materials. These incorporated materials are all carbon-based and offer you heightened privacy.
If you chose Aurora, you could expect a highly enduring film that rejects almost 37 percent solar energy and 99 percent UV rays. But if you choose the Permagard Stratosphere, then you will be blown away by the nano-particle ceramic coating that not just protects against harmful rays but amplifies visual transparency.
Manufactured in the most state-of-the-art facilities to ISO 9001 benchmarks and backed by Nationwide Lifetime Warranty, we say try us to believe us!