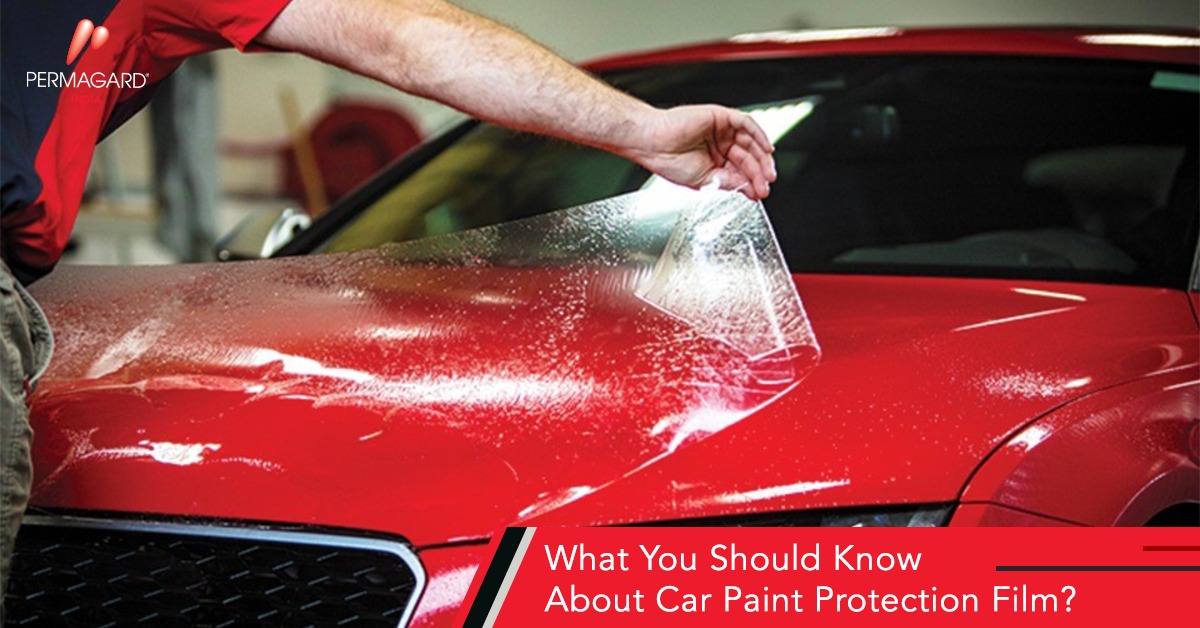 Do you know what a car paint protection film (PPF) is? Have you ever thought of protecting your car with a PPF? Your car is among the most significant assets that you purchase and possess. Keeping the car well-maintained and making it look good with a quality PPF is essential. Different brands offer various types of paint protection film in the market.
None of us wish to see our car roughed up or dirty daily. If you want your car to look perfect with a glossy finish and plan to preserve the car's value to the highest standard, then PPF is worth it.
PPF can be considered a modern marvel. Are you still confused about whether you should get PPF on your car or not? Here is a complete blog that will make you aware of various facts about PPF.
What is paint protection film?
PPF is a thermoplastic urethane applied on painted surfaces. Different paint protection films protect the car from bug splatters, minor abrasions, and stone chips on either a new or used car. PPF is either colored or transparent and is applied chiefly to the car paint's top layer.
PPF has a custom texture to enhance matte paint or gloss. It will give a brand-new look to the car. You can purchase the PPF in different thicknesses and grades.
Do you know that paint protection film has self-healing properties? Yes, it is true! The car's lamination can repair itself on getting scratched. The laminate is made up of an elastomeric polymeric substance that maintains the shape once stretched.
Why coat the car?
Car paint protection film preserves the showroom quality finish of the car. The virtually invisible film keeps the car looking newer without changing the design and color. Unfortunately, the shine goes away with the stock paint in a short period. Coating adds a layer to the paint's top and is durable enough to take abrasions and scratches.
No amount of rubbing or wax can save the car from the damage that happens to it daily. Everything on the road has a negative impact on the car, from rain to minor scratches. However, coating promises to protect the car in the long-run.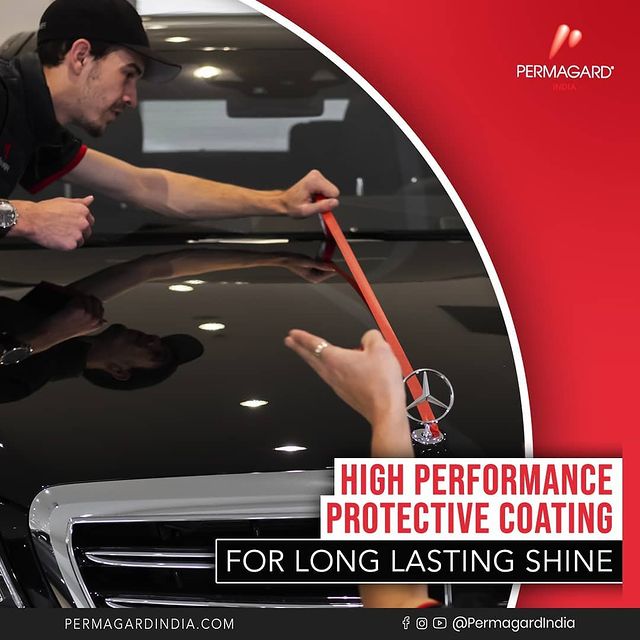 Various types of cars PPF guard the rocker panels against stones that the tires could kick and protect hoods, mirror backs, and bumpers from flying gravel and tar. PPF safeguards roofs and trunks from tree sap and bird droppings. It saves the car's painted surface from mineral deposits, acid rain, and UV rays.
Do you know that a professionally applied PPF can last up to 10 years? However, the durability of PPF is dependent on several variables like the preparation phase, application, and environmental factors.
What is the science behind PPF?
The different types of paint protection film have almost the same physical construction. PPF is broken into four layers.
Polyester Release Liner – It is the PPF's bottom layer. Once it is removed, it will expose the material that bonds to the car's surface.
Acrylic adhesive – It is a bit thinner and provides the durability of the bond.
Polyurethane – PPF is majorly made up of polyurethane. It provides depth and strength to the car paint protection film.
What are the pros and cons of PPF?
| | |
| --- | --- |
| Pros | Cons |
| PPF is the most robust material that protects against paint damage and rock chips. | There are now many grades or types of paint protection film. Not all brands are the same. |
| PPF has incredible healing properties. | There is a difference in the self-healing property. |
| It prevents the paint from marring, scratching, and swirl marks. | A PPF is a professional-grade film product that the experts apply. However, there are some DIY Clear Bra products, but the results do not match. |
| PPF provides long-lasting paint protection on the car mainly when applied by a professional. | PPF is not cheap. It is an investment in the car's quality. |
| PPF is enabled with better technology and engineering as compared to the past | |
| Car PPF no longer has yellowing or less hydrophobic properties. | |
Why Permargard's paint protection?
Permagard has formed a patented paint protection film or solution using advanced Reactive Polymer Technology.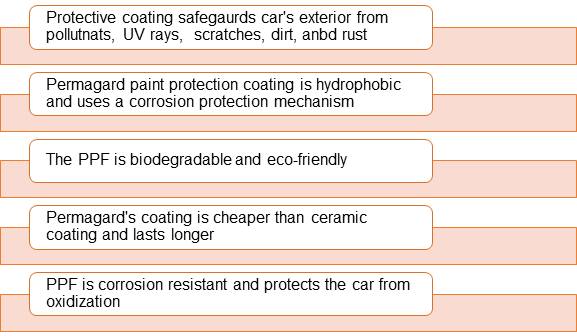 Also Read : Paint Protection Film VS Ceramic Coating, Which is Better?
Conclusion
Car paint protection film is expensive but has immense benefits. It will make your investment in PPF worthwhile. Going to the mechanic each time you have a minor scratch on the car will add more time and cost to the overall expense. Instead, get a PPF for your car and render it a glossy finish.