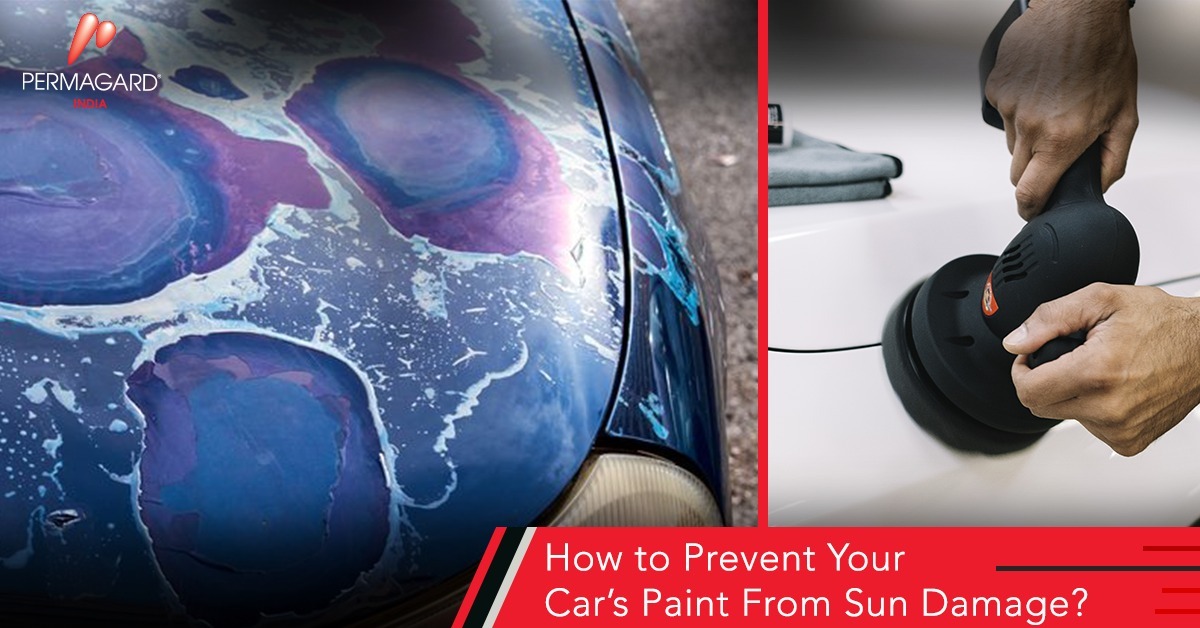 One of the most disheartening sights to see is your car's paint damaged by the sun. It can also become dangerous for your vehicle in the long run. Once the rust penetrates the surface of your vehicle and begins to attack your vehicle's frame, it will cause severe damage. So, how to protect car from UV rays? Permagard's reactive polymer coating is an answer to that.
What is Automotive Sun Damage?
From being a significant source of oxidation to fading or causing the paint to peel, sunlight continues to cause various kinds of damages to our cars. UV exposure poses a persistent danger to car owners across the globe. While time and again, research has proven that these rays affect human skin negatively, little, did you know that it can also affect your car paint adversely? Car UV protection is critical to prevent your vehicle from the paint to damage.
How does Sun Damage the Exterior Paint?
UV rays or ultraviolet rays are radiations found in the sunlight. They are the primary source of paint fading and degradation. However, there are additional environmental factors that can accelerate damage to paint caused by UV rays. We can see different colors because, on a molecular level, different molecular bonds are created that yield a different wavelength of light to reflect from the surface, and the fading of the paint follows that. In other words, we can say that UV rays accelerate the oxidation process.
UV light is invisible but very powerful. When it makes contact with a surface, that object's molecules receive a jolt of energy. The extra energy is usually given off, as heat. However, the energy retained may result in the breakage of molecular bonds.
Over time, when this happens to enough paint molecules, they no longer interact with light the same way. They become less reflective, transmitting less light outward and what we see is the dull color. That's how car paint loses its color.
So, protecting the car from the sun entails safeguarding the vehicle from UV rays.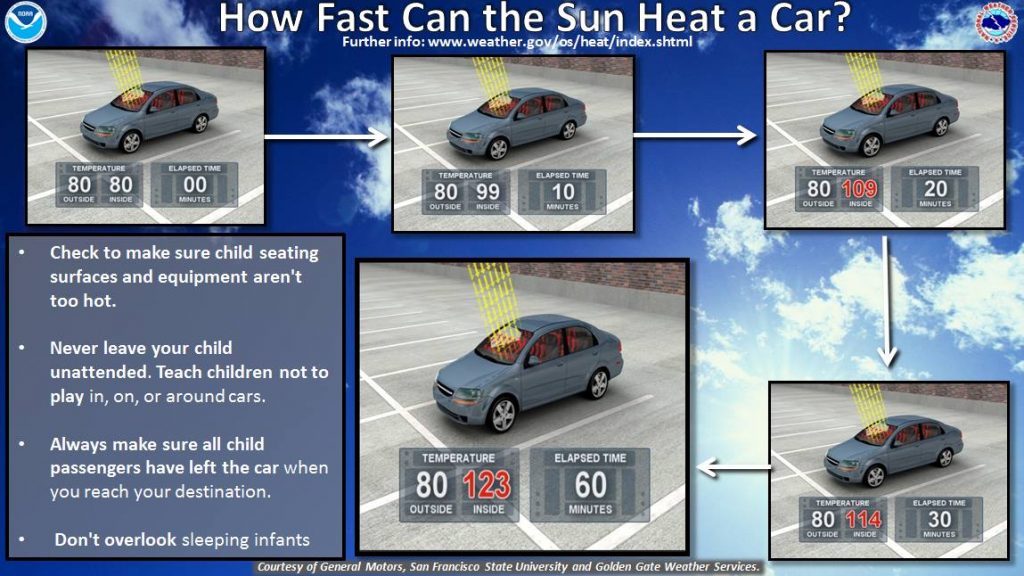 What Deterioration Does the Sun Damage Cause
What's surprising is that the UV light that affects our skin and the car paint is less than 10% of the electromagnetic radiation that is produced, by the sun.
It is the root cause of paint damage. The UV radiation is a potent energy producer that stimulates a surface to react when hit by the sun rays.
It emits a band within the electromagnetic spectrum with a wavelength that measures anywhere from 10 nanometers to 400 nanometers, which measures shorter than visible light and more prolonged than X-rays. It occurs naturally in sunlight and represents about 10 percent of the complete electromagnetic radiation output of the sun.
In these circumstances, we need to protect cars from the sun.
Preventive Measures
The main question is, how can we safeguard car paint?
The obvious answer is to keep your car indoors, preferably in a covered surface, so the sun's rays do not reach the car paint at all. But then this is not always possible. You will have to drive out during the hot summer days, or your office parking may not have a covered garage! Regardless of your reason, not exposing your car is almost not possible, especially if you drive around it regularly.
When you wash your car often, it reduces the heat and oxidation of the sun.
When a car is dirty, it is covered, with contaminants that slowly eat away at the clear coat or the surface of a porous material.
Faded and heavily oxidized paint can often be restored to a point, whether it's possible depends on a few factors, including your paint's color. But, usually, it merely comes down to the condition of the bright coat finish. Restoration is only doable up to the point where apparent coat failure begins.
Without a clear coat, restoration of the paint generally isn't a realist. You can forget about fixing the damage if your color coat has already weathered away and exposed to the primer.
There now exist several coatings that cover and shield the car's paint while letting the color shine through. These products come in film layers or liquid sprays that can be applied by professionals. It depends on you.
Put into Use a Premium Wax
There's nothing better than a wash and hand drying followed by a luxurious coat of wax if you want your car to shine. Waxing is the crucial final step in avoiding sun damage from UV radiation to car paint and helping to prevent dust, grit, and dirt from sticking to the finish and causing pitting.
However, the process is expensive and requires regular user involvement. Any carelessness in this regard leads to the deterioration of the car's exterior due to severe sun damage.
What is Permagard Reactive Polymer Coating
Permagard's Reactive Polymer Coating is entrusted, with protecting more than $100 billion worth of aircraft, cars, and yachts around the world. Its high performance, environmentally safe reactive polymer technology has been engineered, to enhance and maintain the new car appearance for the lifetime of all paint surfaces.
When it comes to the automotive industry, Permagard's invisible glasslike barriers become an everyday shield from the sun.
Permagard's patented technology creates a high gloss protective barrier that continuously works to neutralize and repel airborne contaminants, such as bird droppings, insects, and road grime, requiring extensive cosmetic repairs involving re-sprays or touch-ups.
Conclusion
Nobody wants to see their car in adverse conditions. People have life stories attached to these entities, and at the same time, it becomes essential to prevent these vehicles from the haunting sun damage.
For starters, one should always go for day-to-day preventive measures. Keeping the car covered and washing it, periodically are some of the significant practices for prevention.
When the conditions become a bit difficult, one can always switch to car coating and waxing. These methods, however, require a lot of investment and demand independent time of their own.
The one-stop solution to this problem is the adaption of Permagard's Reactive Polymer Coating. By doing so, you prevent your car from the daily damage that the sun is imposing on your car, and you also get rid of the headache of exterior paint protection maintenance.
Copyright All rights reserved. No parts of the content of this website may be reproduced or distributed in public, without the prior written permission of the publisher. All images are copyright to their respective owners and are protected under international copyright laws.