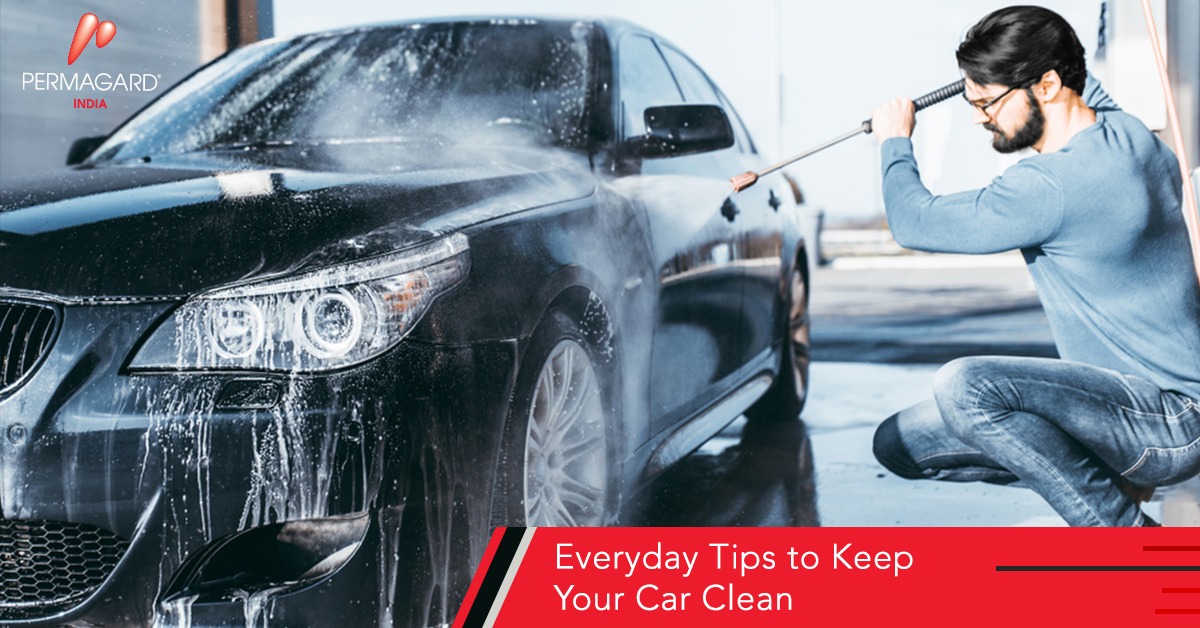 Do you sit for a long time in your car? Do not be surprised if you do, as most of us spend quality time in our car. But do you always keep it neat and clean?
What if your car is mainly stored and not driven daily? You might always wish to have a clean car that is ready to move without a second thought. That is the reason one must deep clean the car's interiors and exteriors frequently.
Here is a blog that we have put together for you. Minimize stress during your commute on a road trip with the following tips to keep your car clean.
When the car is a daily driver –
Seats
There are chances of stains on the car seats if you have pets or kids sitting in the car. The seats will be covered with plenty of dirt, hair, and crumbs. Keep on cleaning the seats regularly, and do not wait for long.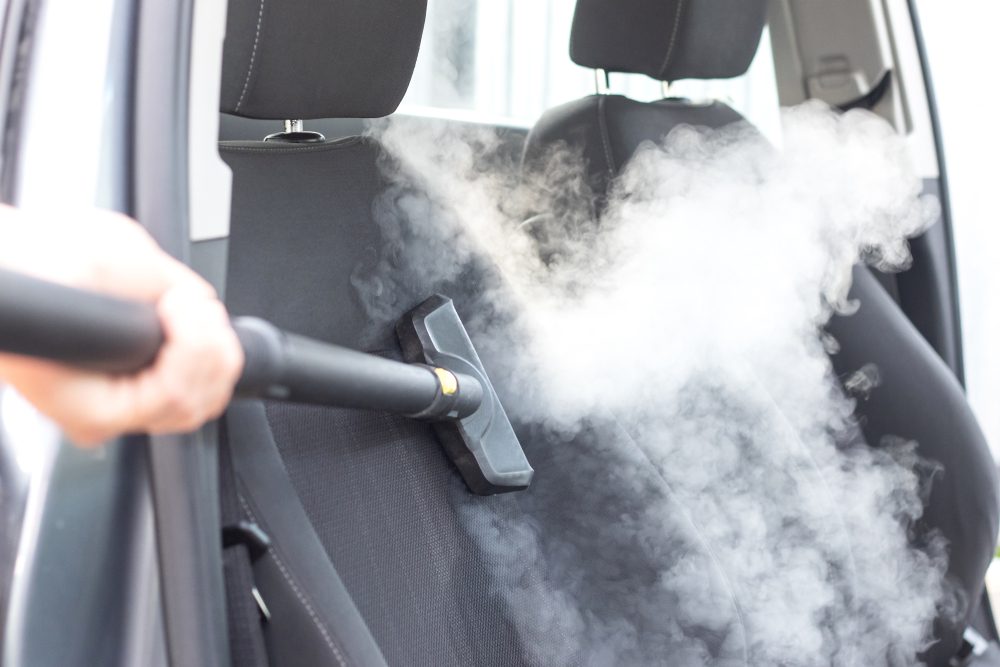 Can you believe that 32% of people clean their vehicles only once a year?
Dashboard
Your car's dashboard also requires cleaning to get a clean car as soon you step in for a road trip. The buttons, knobs, and nooks present on the dashboard attract and collects a lot of dust and dirt daily. So, consider wiping the dust off the dashboard to keep the car clean.
Windows
The car's glass windows attract dust and dirt daily that keeps on accumulating if not cleaned regularly. Cleaning the glass windows is a regular part of car maintenance that requires attention. It would be best if you clean the windows from both inside and outside.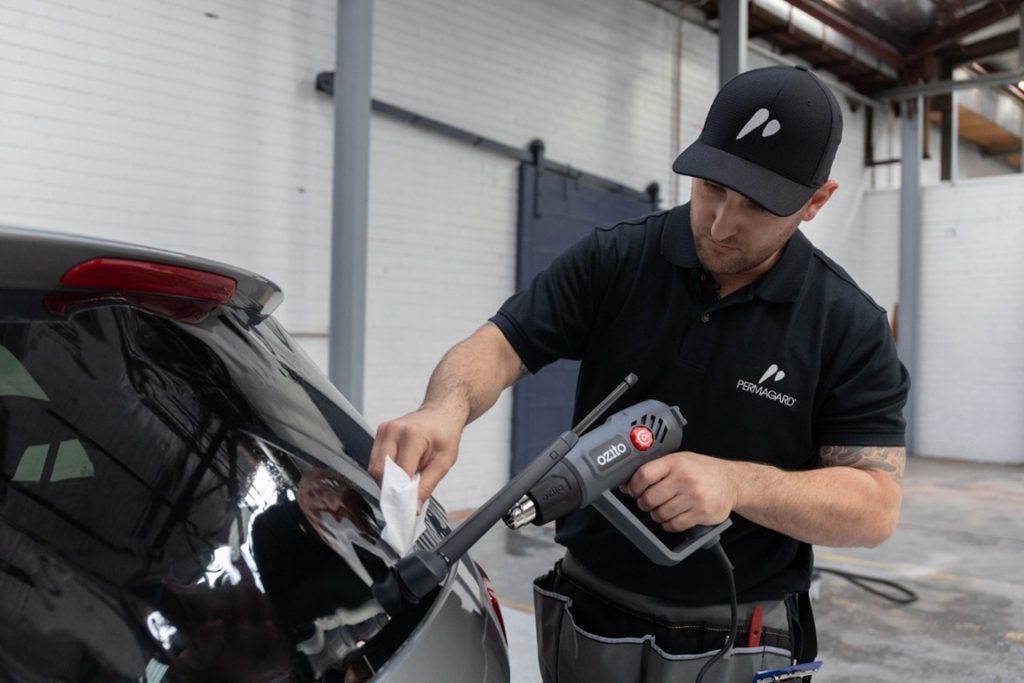 Surfaces
Keep all the car's surfaces clean, both interior and exterior. Rub the steering wheel, cup holders, and car's exterior surface daily to eliminate the dust particles.
The average steering wheel has around 629 CFU per square and is far dirtier than a cell phone screen, public elevator buttons, and public toilet seat.
You can use Permagard's Microfiber Cobra Towel to wipe the surfaces, dashboard, and windows.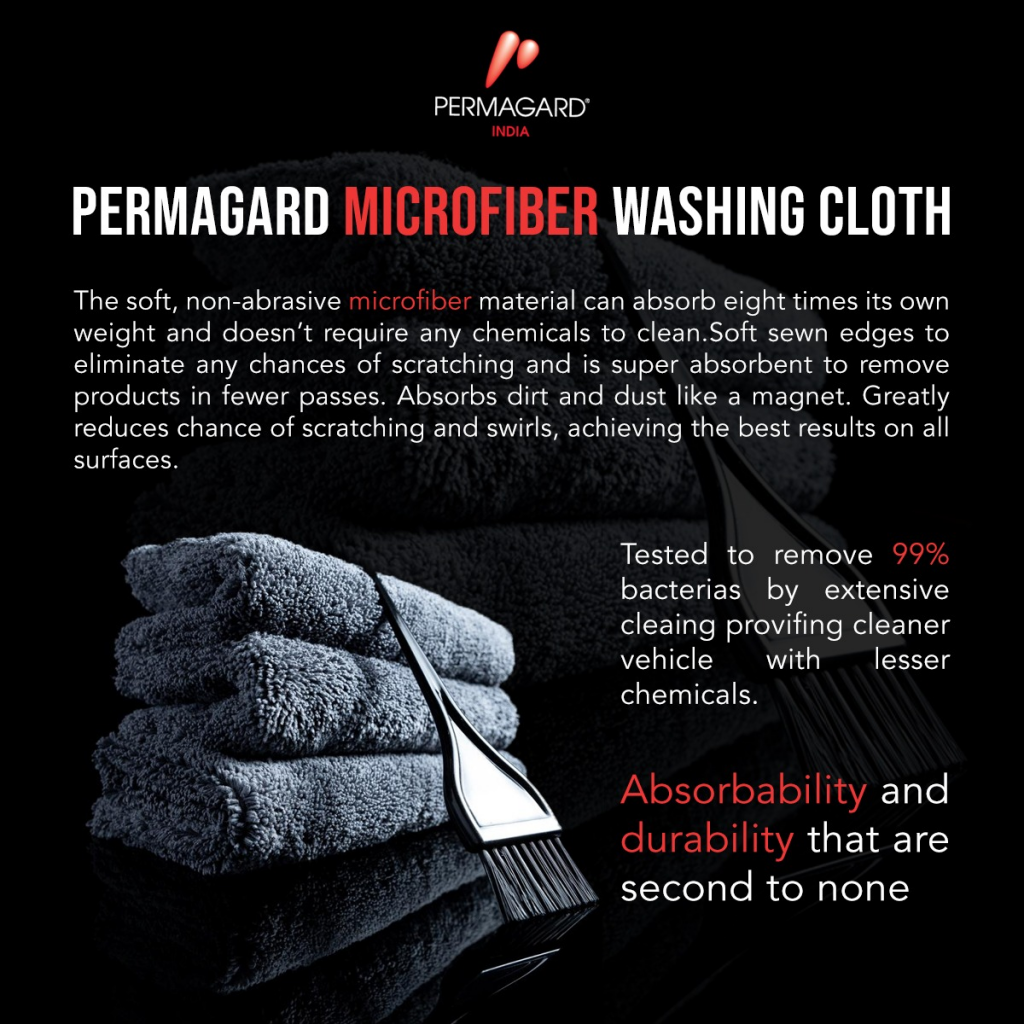 Built with innovative technology with several microfibers to deep clean the car parts.
Soft microfiber in the cloth has super absorbent properties that efficiently trap grime, dust, and other particles.
It is safe to use on scratch-sensitive paints, coats, and other surfaces.
Soft microfiber and non-abrasive material can absorb eight times its weight.
Made up of reusable material and is easily washable at 60-degree C.
Trash Can
Always keep a trash can in your car so that it is easy to dispose of the garbage. You will not have to waste extra time collecting trash later while moving out of the car. Keep it in a designated place, so the trash is not spread throughout the car.
Disinfectants
Don't you think that your car should be free from microbes and harmful bacteria? Use Permagard's Antimicrobial Shield to keep your car clean.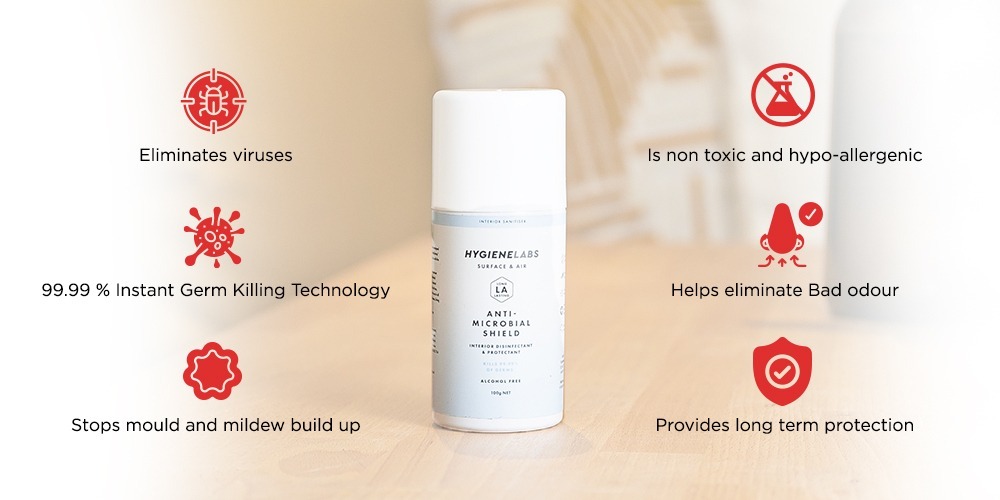 20% of drivers eat in their car weekly, despite the dirty surfaces on the car. There are roughly 700 different strains of bacteria that live in an average vehicle. It exposes the food you eat in the car and the immune system to severe risks.
Built with advanced 99.99% instant germ-killing technology.
Non-toxic, hypo-allergenic, and provides long-term protection.
Keeps the car's interiors fresh by removing bad odour.
Removes airborne germs, bacteria, viruses, and pathogens.
When the car is in storage –
Bird droppings
Bird droppings are pretty annoying. Aren't they? You cannot do much, except clean the car that you have not driven for a long time. Bird droppings are harmful to car paint. They contain corrosive uric acid, which causes harm to the paint.
Do you know that most modern cars come with advanced optical and related sensors? If bird poop accumulates on the cars, the sensors can damage or malfunction.
Ensure to clean the bird droppings regularly to have a clean car. But how can you protect your car paint from bird droppings?
Also Read : Summer Car Care Tips
You can use Permagard's Reactive Polymer Protection Technology for your car paint protection.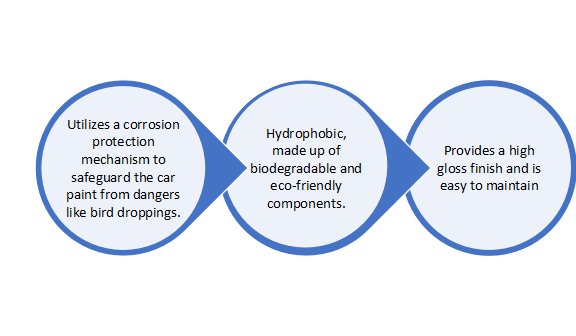 Tree sap
If your car is standing in an area with many trees for a long time, then make sure to clean the tree sap regularly to keep it clean. Tree sap is quite acidic and can cause permanent damage to the car. So, remove the sap once in 3-4 days to maintain cleanliness.
You can use Permagard's Microfiber cloth that is soft and will not harm the car's paint. It will easily remove the dust and dry spots on the car.
Conclusion
It is a good habit to clean your car periodically. The above steps will also make sure that you can accurately maintain the car. Permagard has useful car cleaning products that will help you keep your car neat and tidy. Keeping the interior and exterior car parts clean will increase the value of your car in the long term.