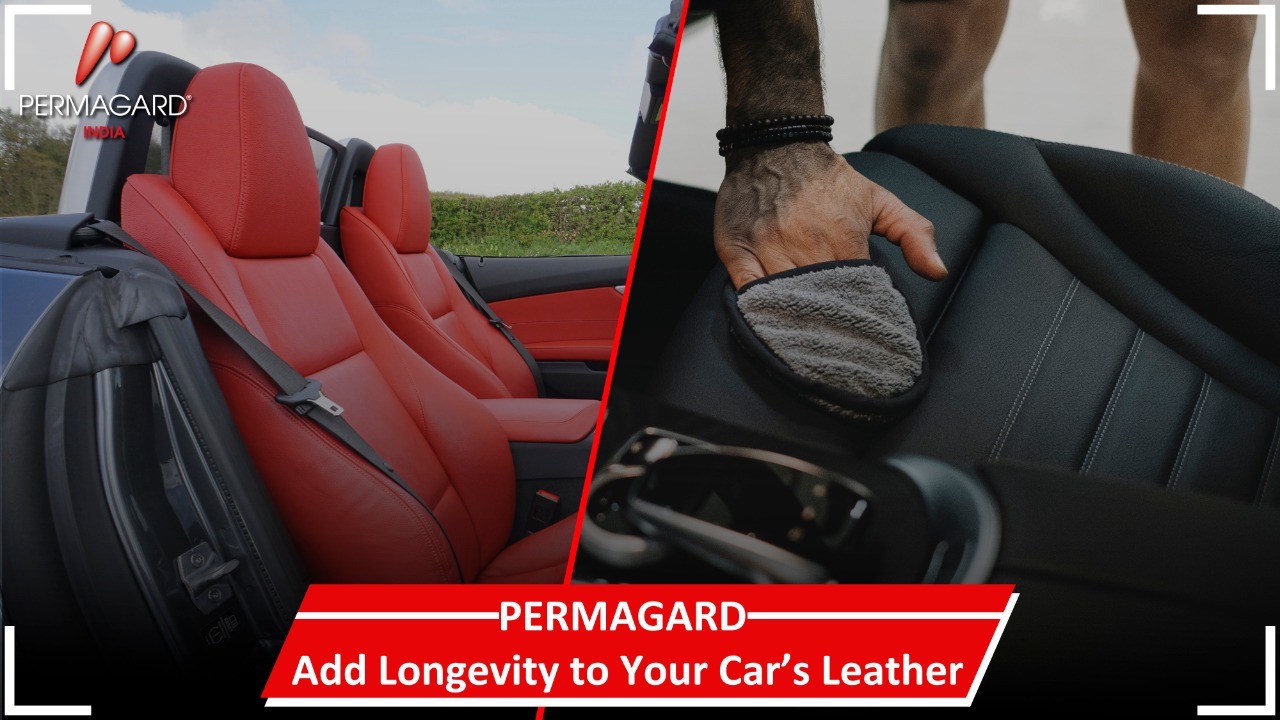 Car Leather Protection : Leather has been a special element of vehicle seats and vehicle upholstery for more than 100 years. Initially, vegetable tanning was the most prevalent amongst people to clean skins and cover of the car seats, which provided no surface coloration; also, oils and lubricants were used to avoid water penetration.
But later, leather came into the trend and was replaced by the vegetable tannings as the leather hold off humidity avoids getting seats messy and shabby, and it was impregnated with chrome tanning to die. One of the main reasons this was rapidly preferred over vegetable tanning is its faster application.
Leather car seats are a significant choice for a vehicle's interior and often come at a high cost. In light of the additional cost of a leather interior and the requirement for solace, while driving, the crucial step is to clean the Leather. You have to ensure, and re-establish the firmness of the Leather.
Nevertheless, your leather seats and steering wheel are susceptible to a lot of friction. Continuous sun exposure can turn the Leather to become dry and faint. Also, with the passage of time, the weight and friction while sitting can make the leather seat split, and creases start to appear. People are still unaware of how to take care of your car seats leather to add its longevity. This article will undoubtedly clear your all doubts and help them in understanding why you need to take care of your car seat leather.
Why does your car need leather protection?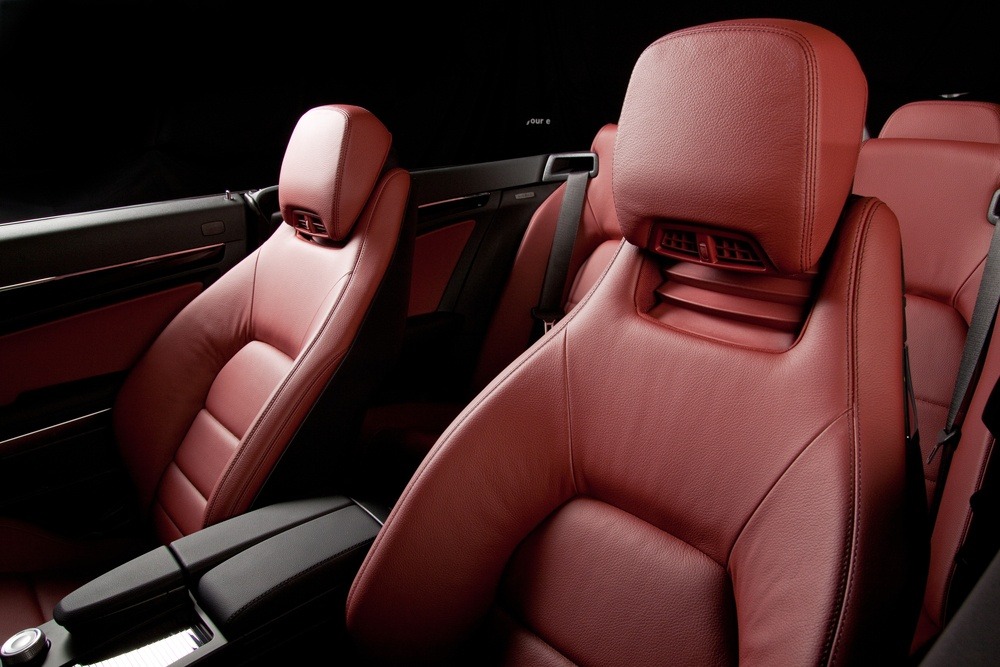 Leather seats are like the cherry over an extravagant car sundae. However, without legitimate care, they can turn gross. Leather is more of a natural material and is liable to tearing, cracking, and fading due to warmth and UV rays. Therefore, carrying out regular routine care and maintenance will increase the life of the leather. It will turn out your car looks as if bought new from the showroom, giving it a glossier effect!
Car manufacturers perform different tests on leather. These include testing the tear quality of leather, vapor porousness, squeaks, clatters, combustibility, ruining, and smell. The smell test is most likely the only one not requiring a machine. Because of the thorough testing forms, vehicle leathers are exceptionally uniform in appearance, quite often single-shaded, smooth leather. These standard leathers are utilized with various mixes.
You can generally endeavor to fix or reduce your scratched car's leather after you have already destroyed it. Nonetheless, this is not constantly effective, but preventive action is constantly a superior choice. On the off chance if it is all about a damaged car's leather, you can counsel our Permagard experts to have it analyzed to limit harm and reestablish it to its unique greatness.Permagard provides the best car leather protection in India.
Why do Leather Seats Get Damage?
Leather Treatment
Leather treatment to ensure the preservation of the seat
Another approach to help to avoid long-lasting scratch harm to your car's leather is with Leather treatment. Permagard's superior leather treatment will protect all interior leather allowing it to breathe by providing outstanding long term protection.
The leather treatment helps in preserving, encapsulating while providing it a protective layer, and not only maintains your leather's look but also smells pleasant.
The leather treatment protects leather against UV rays and the cracking and fading of the leather that is caused by the UV exposures that allow leather turns out to be feeble, crack with time, Fainted and dull appearance and becomes excessively dry. The leather treatment remedy prolongs the life of the leather.
Providing Repulsion To The Seats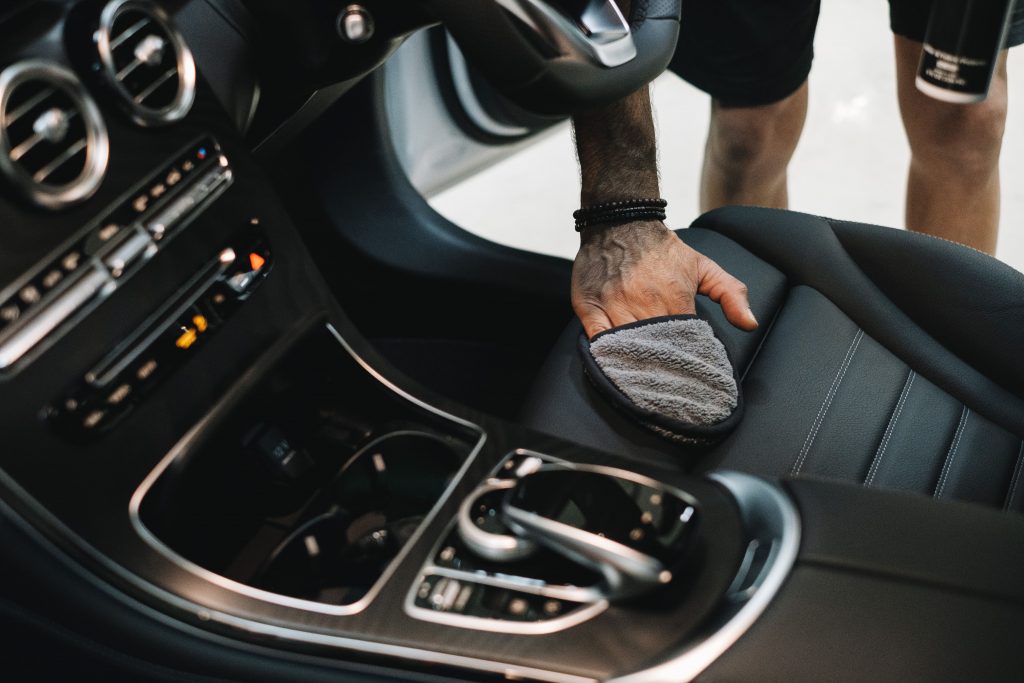 Permagard's superior leather treatment protects your car seats, repelling it from various spillages that we often mistakenly stumble the water and beverage like tea, coffee, etc. Inside the car, It doesn't let seats absorb the dampness or moisture content by protecting it from growing and inhabiting various germs and bacteria.
It also provides repulsion from dust particles, reduces wear and dirt build-up to prevent the accumulation of excessive dirt, thus, resulting in a reduction in friction of embedded contaminates on your leather.
Protection from Scratches and Other Damages
Everybody cherishes and wishes that their car looked perfect and top class, every time. This can surely be achieved by taking its care not only exteriorly but interiorly too, and the interiors cover more significant part of your car leather seats, various methods will help in your leather persistency by simply not keeping your car outside for too long in the bright and scorching sunlight during summers and protecting it by parking it in a shed, Garage or by just covering it with the car cover completely.
Car leathers are not that difficult to clean and take care of; in fact, it is one of the most natural forms. If your car leather seat is filthy. Wipe your leather seated car down with microfiber or dry and absorbent cloth regularly instead of damp cloth only, keeping a seat damp for too long can be a great way to invite bacteria and germs.
Ultimately, to ensure the lifelong health of your car leather, it is essential to keep good care of it. Of course, leather seats require a lot of attention and maintenance. Permagard assists you in this regard. It is important to keep several things in mind when you think of dealing with your car's leather, also by avoiding various things. Obviously, why will anyone let the glory of his or her car diminish? It is crucial to keep a vital check over your car's leather to keep it just like the way it looked the first day.
The longevity of a car's leather always depends upon the care and maintenance taken by the owner. And, if you follow the above guidelines correctly, it will surely increase the long life span of your car's leather.