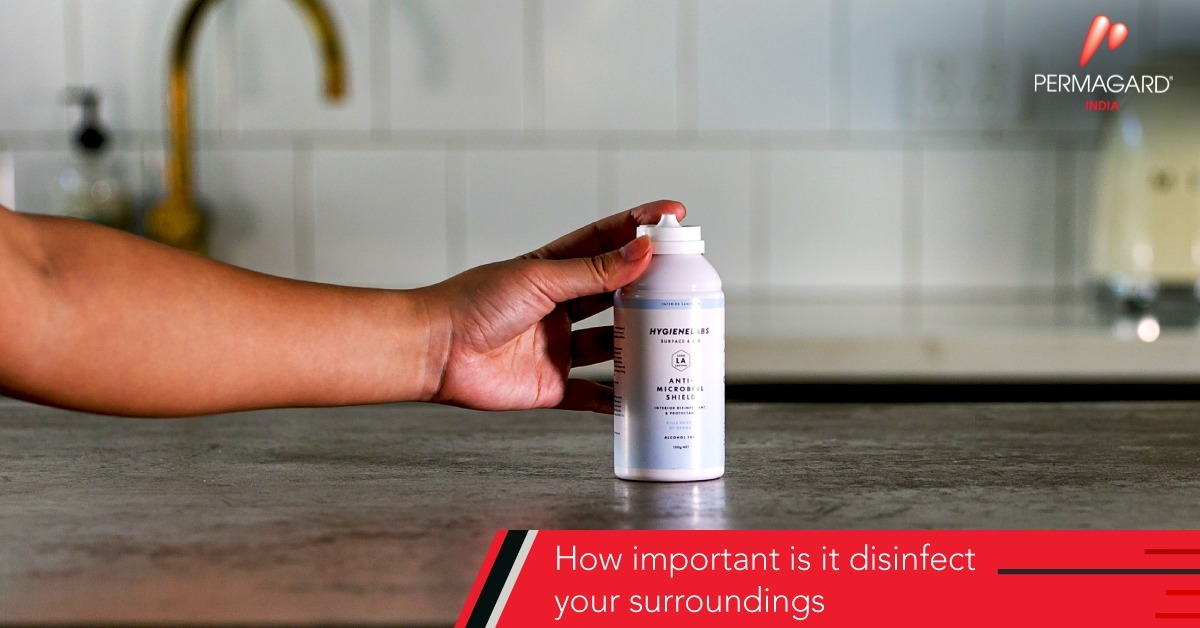 Do you know how important can Car sanitization be? Yes, in this period of unexpected crisis, some of us would have to fall outside for some necessary needs. And if your profession falls under essential services like medical, grocery vendor, transportation, police forces, etc. then getting out can be unavoidable.
While we travel, our only companion is our commuting vehicles and motors cars. Hence, keeping them clean and bacteria-free is like saving our own lives. In this article, we'll give you some tips to keep your commute free from hazardous viruses.
To keep your commutes safe and cleansed, one must be aware of the frequently touched points of your car. These frequently touched parts are likely to be contaminated with some viruses. Keeping them clean is our duty, so as to save our own lives and our family's too. Yes, you can save your family's life by just using a car sanitizer.
These cars, our near and dearly owned possessions. Right now, they are just ideally lying in your garages and parking areas. It's time that they are taken care of, or they might incur your huge expenses later on. To fight this fatal disease of COVID-19, one must not be lenient on taking preventive measures. Now, let's dive into the preventive measures of car sanitization.
Materials to be used for cleansing the interiors
The foremost step to be taken to disinfect your car is to choose the right materials for car coating. What material is to be used can be a tough question. But worry not, the material to be used depends on what sort of surface area you are cleaning like interior protection leather, plastic, cloth, leather upholstery, etc.
Use only approved car sanitizers to disinfect your car completely. Make sure you use a clean microfibre cloth to clean the surfaces with this disinfectant. The microfibre cloth is very useful in trapping dirt and leaves no scratches whatsoever. Use different disinfectants for seat leather, as using a wrong one can damage the leather. All the health advisories currently recommend you to stay at home and keep your car clean and disinfected. This is the minimum we can do to curb the spread of coronavirus.
You'll be surprised because the small parts like ventilation grilles, knobs, and even the mirror play a vital role here.
Here, we have summed down a few of the points that need to be sanitized right now:
Steering is one of the most obvious parts of the car that our hands-on. Every time you get into the car, the steering wheel is something that you are continuously in contact with. While sanitizing the steering wheel, make sure to clean the entire rim and not just the front side. The steering wheel's center hub is way too close to your mouth when you cough or sneeze and might get contaminated easily. Furthermore, do not forget the headlight and wiper stalks on the side if at all you have them.
Let's move on to the next constantly touched point in your car, the door, and the door handles. Yes, they are the first part of the car that can come in contact with anyone's touch. It is one of those places that can be easily infected with parasites or viruses. If the door pockets are used frequently by your family members, that too must be sanitized with some disinfectant.
These switches may not be used so frequently but are always touched once or thrice when you drive the car. The car sanitizer liquid must be applied on these switch gears on the dashboard. These switches are frequently used to turn on or off the air conditioner or switch on the parking lights. This hard plastic material tends to carry the virus for a long time and cannot be missed at any cost.
Do we forget something very important? Yes, the gear shift lever or also called a gear selector. This gear selector is constant changes and comes in direct contact with the driver's hand. It can happen that you might sneeze while covering your mouth with your hand and use the same hand to change the gear. However, it is highly recommended that you don't leave your house without a face mask.
If you happen to carry a passenger with you, make sure they are seated in the back of the car. As much as the distance you keep, that much you'll be protected from the virus. You might also require sanitizing the interiors of your car. However, it can be a tedious job to sanitize your car seats.
Here, Permagard can lend you a hand to cleanse your car and make it bacteria-free. Permagard uses its scientifically proven co-polymer coating. This coating will not only protect your interior against the viruses but also against any water-based spills and UV rays.
Are you missing out on some spots? Think! Think harder! Yes, aren't you using your car's boot? The dickey has also been used by you to take home those groceries you bought the other day. This can be one of the most contaminated parts of the vehicles as the groceries directly goes in this trunk. Make sure you use your car sanitizer spray to get rid of all the germs in your boot.
After carrying out all the processes correctly, make sure to wash your hands before you enter your car. This will aid you in keeping your car clean. If at all you have had any patient that was COVID-19 in your car, it is recommended by the health advisory to clean the car immediately and seek medical assistance. It is highly essential to get yourself checked up as it is believed that the virus can stay in the air for up to three hours. Precaution is all that we can take at this point in time, at least until some full proof vaccine is developed.
All we want is that you and your family remain safe as we help you prevent the infection of the most deadly virus at this time.