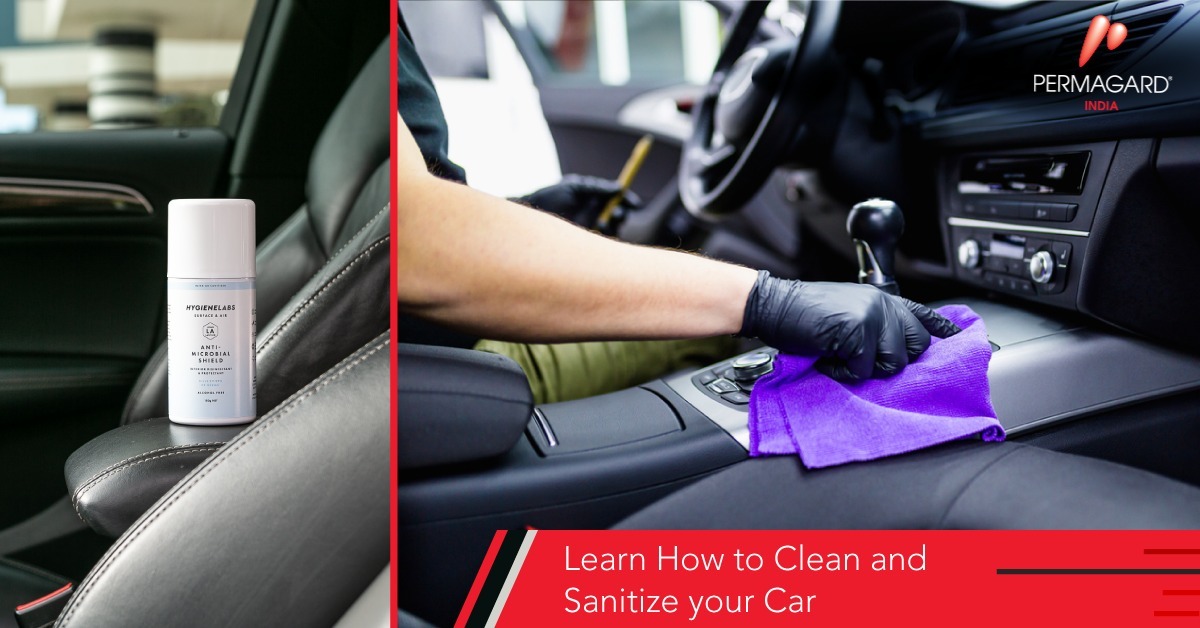 The year 2020 has been very abrupt and an unexpected one. We would have never imagined in our wildest dreams that something so dangerous would take over the whole planet. We currently do not have any vaccine to stop the spread of Coronavirus, also known as COVID-19. The only weapon each of us has is the weapon of cleanliness and hygiene. To curb the spread of COVID-19, the health advisories highly recommend each of us to wash our hands and keep ourselves away from this pandemic.
Each of us probably would already know how to wash our hands and stay clean. But aren't we forgetting something? What about our dearly owned cars? What about the car cabin that has remained unsanitized? What if the car cabin is contaminated with some deadly virus like this one? It is time that we understand our duty to disinfect our cars from the virus?
The Ministry of Health and Family Welfare advises each one of us to stay at home and help fight the spread of Coronavirus. We can become heroes by just playing our part of duties. However, some of us might feel the need to get out of the house for some grocery shopping or someone who falls under the essential service provider list. Such people have to leave their houses and play their role as a part of society.
And hence, when these people return home in their cars, it can also be contaminated just like their hands. Due to this reason you have to clean and sanitize your car. The car sanitization services are provided by us here at Permagard as well for complete car coating. Although, some of you might not be able to avail of these services at this point in time and hence much sanitize their cars at home.
Here we have mentioned few tips to clean and sanitize your car:
The first and the foremost step towards cleaning, disinfecting, and sanitizing your car is identifying the frequently touched points in the car cabin. The car cabin is considered to be at high risk of contagion as it is highly exposed to human touch. The exteriors of the car also need to be cleaned, especially the high touchpoints. It is obvious that you give due care to the doorknobs.
Let us list down the points that need to sanitized right now
Doorknobs
Windows
Interior door handles
Door pockets
Seatbelts and adjust buttons
Entire steering console including horn
Headlight and wiper stalks
Dashboard
Power button
Ventilation vents
Cupholder
Hand brakes
Radio controls and display screen
Keys of the car
Seat pockets
Oil cap
Bonnet lid
Do not forget to sanitize your car keys too. You never know on what surfaces it was kept. After identifying the frequently touched points, it is time to know about the materials to be used for disinfecting the car. One thing is sure that water can be used on any surface but in small amounts. Leather cannot handle too much water. It may get damaged easily. Initially, you can use a brush or a vacuum cleaner to remove the dust.
You can get a microfibre cloth and a 70% isopropyl alcohol to disinfect the interiors of the car. Get some specialized car sanitizer liquid so as to avoid any damage to the surface. Get some hand sanitizers, too, to be used once the cleaning is complete. Take due to care when it comes to cleaning this surface. Make sure the car sanitizer does not go in your eyes, which can cause harm and can also make you visit the emergency room. Also, get yourself a plastic glove that will keep your hands safe, if not, you can use the hand sanitizer.
Once you have gathered all the necessary equipment for cleaning, you are good to go. Get the car sanitizer on the microfibre towel and gently rub the surface you think can be at the risk of contagion. Do not use excessive car sanitizer on any interior surface, especially the wood and the leather. These surfaces are highly sensitive and are reactive to substances. These surfaces need high care and maintenance.
Use a toothbrush to sanitize most of the surface as there are tiny places where the dust and bacteria might lay their nest. Hence using a brush is also recommended. If you do not have any specialized car sanitizer liquid, then you can also use surface cleaner. But do not spray it directly on the surfaces, first, spray it on the cloth and with the same cloth wipe the interiors.
If there is no disinfectant available at the shop, then you can have a mixture of soap and water instead of the disinfectant. Do not add too much soap to the water. The milder the soap, the better it is for the car.
Some tips at a glance:
Lockdown leaves ample time for us to deep clean the car and the car cabins. Make sure you do it thoroughly.
After you clean and sanitize the whole car, do not forget to wash your own hands and sanitize yourself of any potential dirt or bacteria.
Remember COVID-19 tends to survive longer on hard surfaces
Additionally, clean and sanitize the passenger seats as well.
Do not use excess isopropyl alcohol; use an ample amount of it that will evaporate immediately.
Do not panic if you miss out on anything, as the instructions about COVID-19 keeps changing daily
Conclusion
Permagard has been dedicatedly serving its customers with the best quality car sanitization services and car detailing. Do not hesitate to contact us at any point in time. We are here to serve you at your behest. Permagard will make sure that you have a clean and completely sanitized car of your own. Do not panic if you do not have the required equipment or material to cleanse your car off the dirt. You can also have some home remedies, as mentioned above. Take care of the excessive use of sanitizer or soap water, as it can damage the shine and newness of your precious car. Stay home. Stay safe.